"Welcome to Good Burger, home of the Good Burger, can I take your order?" One Good Burger sequel, please. The long-awaited comedy sequel Good Burger 2 has now been officially greenlit for release on Paramount+, with both Kenan Thompson and Kel Mitchell all set to return. The news was revealed during the latest episode of The Tonight Show Starring Jimmy Fallon.
"I can't believe it's been a little over 25 years since great customer service was born at Good Burger!" Thompson said in a statement. "Being a part of something so many generations of people have come to love has made me so proud and now to be back where it all began working on the sequel is surreal! Love performing with my brother Kel and can't wait to show the fans what these characters have been up to since we last saw them."
Plot details for Good Burger 2 have also now been revealed. "Dexter Reed (Thompson) is down on his luck after another one of his inventions fails," the official logline reads. "Ed (Mitchell) welcomes Dex back to Good Burger with open arms and gives him his old job back. With a new crew working at Good Burger, Dex devises a plan to get back on his feet but unfortunately puts the fate of Good Burger at risk once again."
Good Burger 2 will be written by Kevin Kopelow and Heath Seifert, who co-wrote the original outing alongside James III. The sequel is set to be directed by Phil Traill, who has helmed episodes of several classic sitcoms, including Modern Family, The Middle, and Fresh Off the Boat, with Nickelodeon Studios producing.
RELATED: Exclusive: Kel Mitchell Talks Good Burger, Says He'd 'Of Course' do a Sequel
Fans Have Wanted a Good Burger Sequel for Years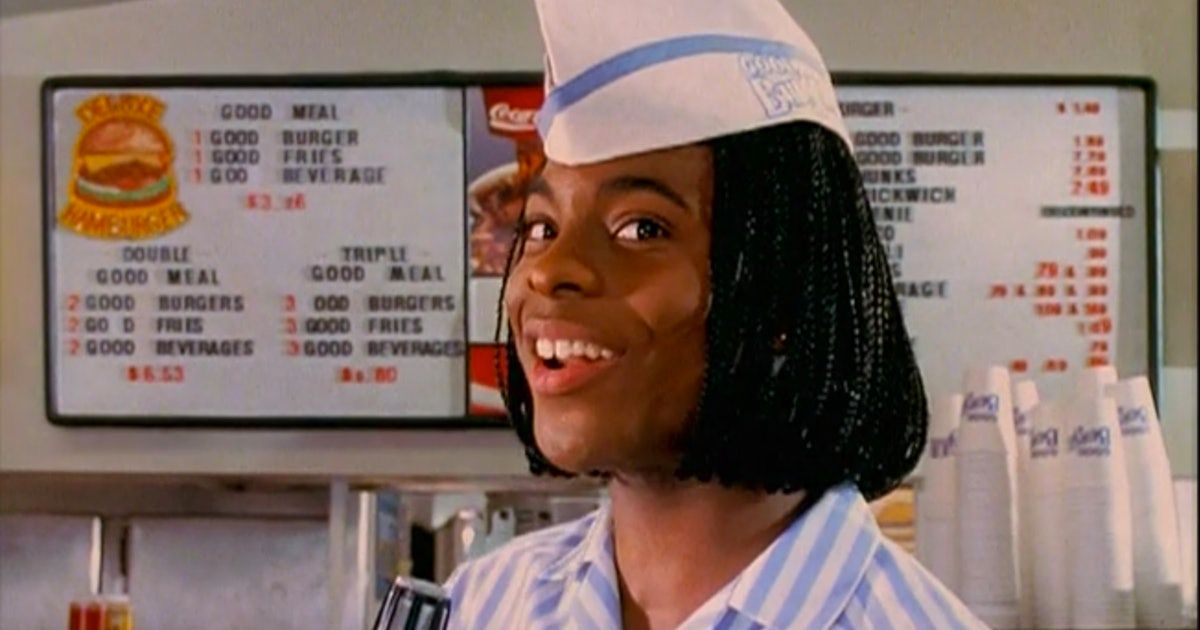 Released in 1997, Good Burger was spawned by a comedy sketch of the same name on the Nickelodeon series All That. The movie follows Kenan Thompson as Dexter Reed, a 16-year-old high school student who is forced to get a summer job at a fast-food restaurant to pay for the damages after wrecking his teacher's car. There, he meets Ed, played by Kel Mitchell, a lovable, innocent dim-wit who often causes Dexter all manner of headaches. When the survival of the smaller Good Burger is threatened by the grand opening of the major chain burger joint Mondo Burger next door, Dexter and Ed must work together to save the restaurant and their jobs.
"Ed is one of those timeless characters that has brought so much joy and laughter to fans, and it's such a beautiful blessing to still be doing it after all these years," said Kel Mitchell. "It's super awesome to come back and continue the stories of Dex, Ed and Good Burger for both the people who grew up watching and their kids."
Good Burger was mauled by critics upon release and currently sits at a decidedly 'rotten' 33% on review aggregator site Rotten Tomatoes. However, reactions from audiences, particularly those who grew up watching the antics of Kenan and Kel on Nickelodeon, look back fondly on Good Burger. The movie has since garnered a passionate cult following, many of whom have been asking for a sequel for quite some time. And now, thanks to the modern trend of legacy sequels, Good Burger fans are finally getting exactly what they ordered.