Shazam! Fury of the Gods seemed to be on the right track when it debuted with a strong Rotten Tomatoes score and a number of favorable critic reviews. However, having made its debut in cinemas in the last couple of days, new reviews have not been quite as kind, and the film has seen its approval rating drop to 53%, with many simply not seeing it as a worthy successor to the original.
Shazam! Fury of the Gods is the first of this year's DCEU releases to close out the old regime and usher in James Gunn and Peter Safran's new DCU slate. While the March release date alone meant that the film would never be seen as a huge summer blockbuster, there has been enough buzz to make many believe that Zachary Levi's hero would be getting the DCEU's final huzzah off to a great start.
As with many superhero movies these days, Shazam! Fury of the Gods creates another split decision between critics and audiences. While there are some critics who have seen the film for what it is – a throw-away piece of action-packed fun that doesn't necessarily take itself too seriously – many more who have taken the lack of weight and "been there, seen that" feel of the movie as a reason to deem the film boring and bland. In contrast, audiences have been raving about the film, citing everything from the performances to the effects and the storyline as a reason to see the movie and just enjoy it as a great bit of escapism.
Related: Shazam! Fury of the Gods Review: A Fun Sequel Loaded with Big Surprises
Will Shazam Feature In James Gunn's DCU Plans?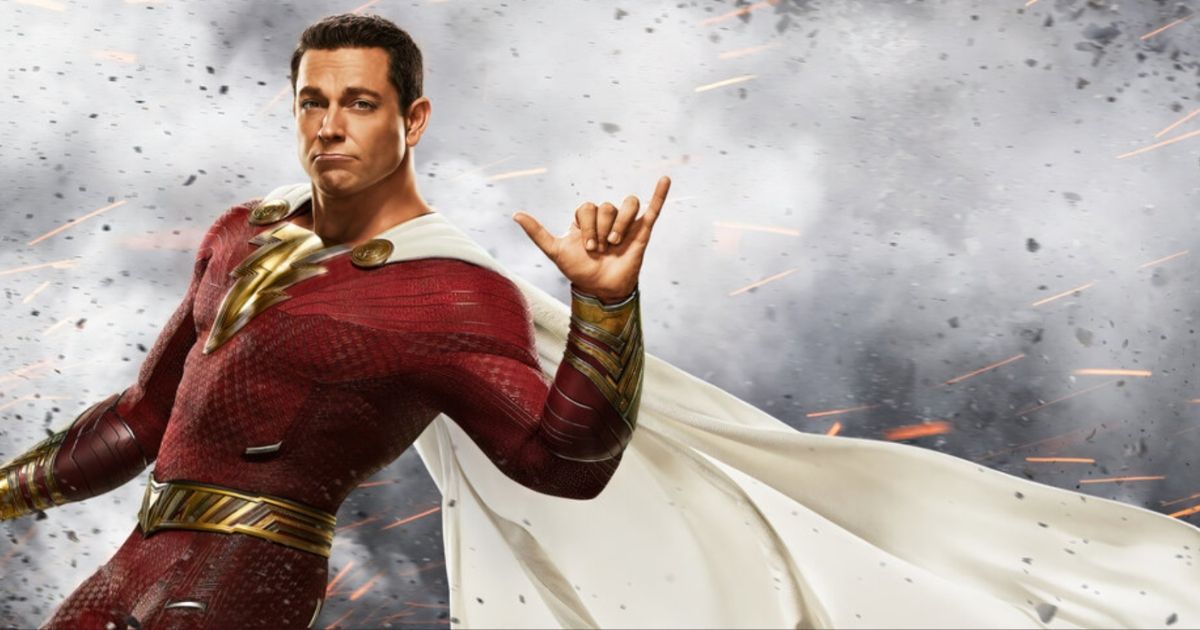 There is a question over which current DCEU characters will be carried into James Gunn's DCU and which will be left behind permanently. While the likes of Ben Affleck's Batman, Henry Cavill's Superman, and Jason Momoa's Aquaman are all seemingly done, the future of Zachary Levi's Shazam is still up in the air, and Fury of the Gods has not exactly closed the book on the character. Levi certainly doesn't seem to be ready to hang up his cape just yet, and told THR:
"My responsibility is just to show up and be the best Shazam that I can be, and I take that very seriously. I've known Peter for years, and James even longer, and I think they're going to be really great leaders. I think James is a very talented visionary person and so I'm looking forward to whatever that holds. I'm very happy with this movie. I hope it's not my last."
There is still a chance for Shazam to return, and everyone involved in the movie wants to see it happen. As of now, though, it is mostly a waiting game, although the performance of Shazam! Fury of the Gods will certainly play a big part in whether the Shazam family gets to throw on their superhero outfits one more time.