Now, these are not necessarily the most obscure horror films you've never heard of. These are those movies that you've maybe put on your watchlist, but they keep on moving down your watchlist, because you're just not in the mood, or maybe because you just don't know that much about them. It could be they were hard to find on streaming, too expensive to rent, you just missed them at the theater–whatever the reason, it's time to remedy the situation, and check out the following 20 horror films that deserve a little love.
20
Possession (1981)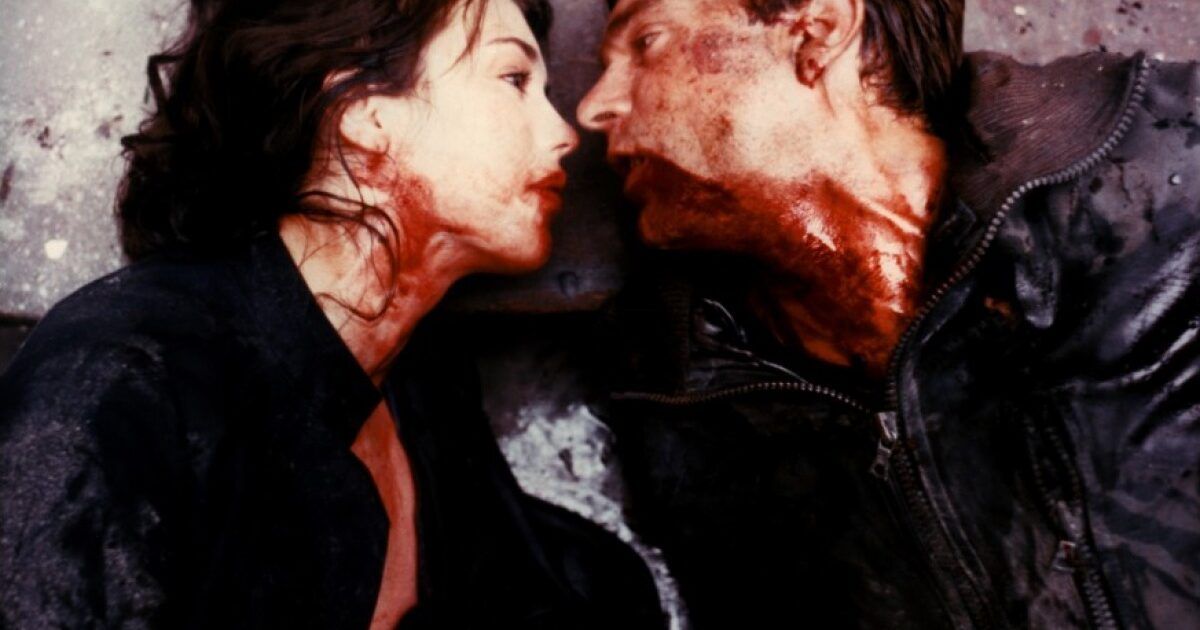 More than 30 years after this psychological horror film was released, momentum is finally gaining, propelling it towards cult status, and rightfully so. Mark (Sam Neill) and his wife (Isabelle Adjani) are a couple in crisis, to put it mildly. As if Mark's job as a spy isn't stressful enough, he's just returned home from a mission to find Anna demanding a divorce, but providing no reason, just that she wants the apartment and their son, Bob. She swears there's no one else involved, which proves the next day to be untrue. Anna's behavior becomes more erratic and violent and Mark lashes out in return, while still having very little understanding of what's going on. The movie is full of bizarre twists and turns, and depicts with brutal brilliance the breakdown of a marriage. It's intense, shocking, and bloody, with stellar performances from both Neill and Adjani.
19
Them (2006)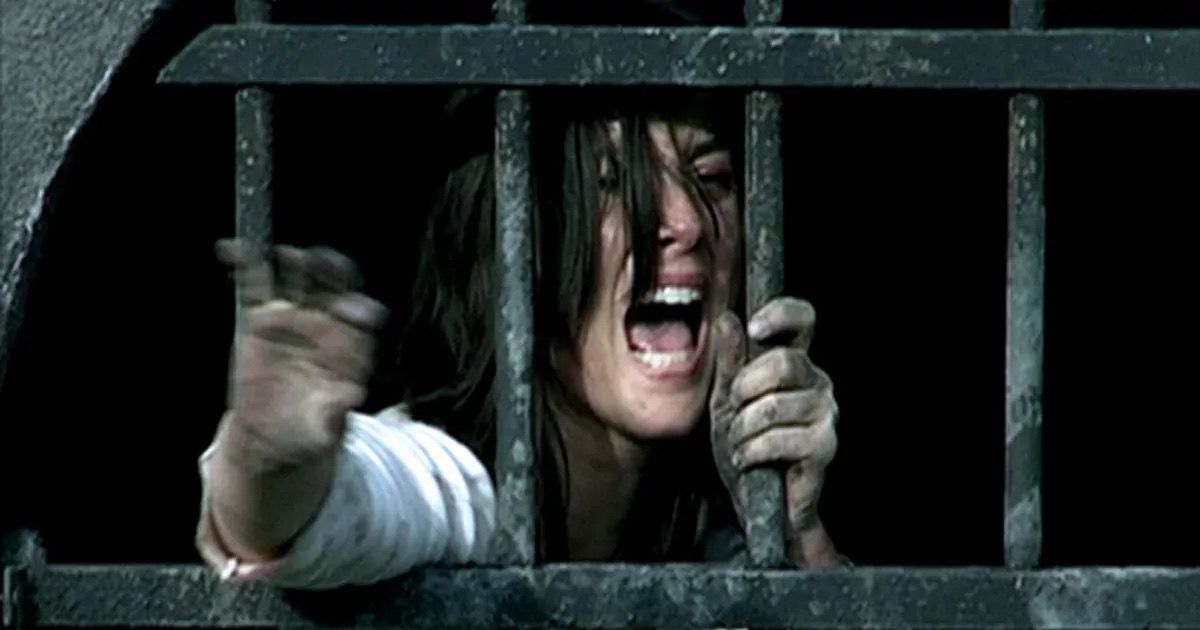 If home invasion horror is your thing, then Them is for you. Clémentine and Lucas have moved from France to Lucas' native Romania and a lovely, remote house in the countryside. One night, they have gone outside to check on music playing. Their car is not where they left it, and as they approach, it is driven off. Fleeing back inside, they must confront a growing number of unknown intruders who are obviously bent on violence. The film's success comes from being set in the relatively small parameters of a house and its surrounding woods, with the couple repeatedly trying to escape but repeatedly being driven simultaneously apart and back inwards by an increasing number of attackers. It will make you think twice about that charming little Air BnB in the middle of nowhere.
Related: Home Invasion Films: Why the Sub-Genre is Among the Scariest in Horror
18
Ghost Story (1981)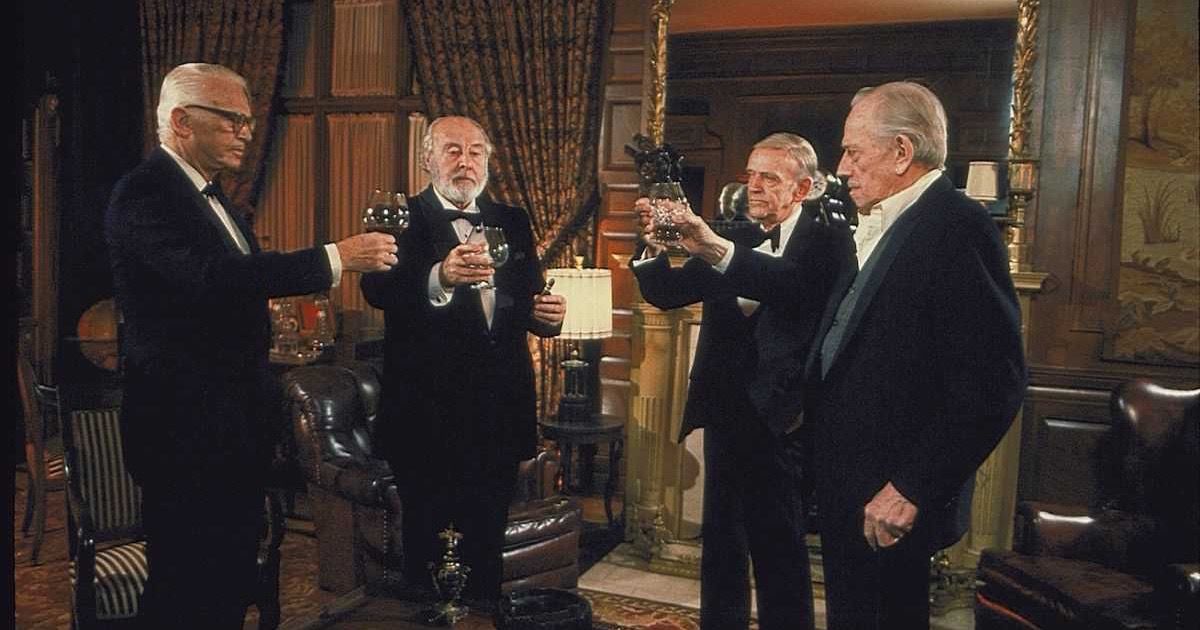 Don't let the fact that this movie stars mostly senior citizens fool you: Ghost Story is not for the faint of heart. It's based on Peter Straub's novel, and stars old Hollywood favorites Fred Astaire, Melvyn Douglas, and Douglas Fairbanks Jr. as part of a quartet of accomplished old men who belong to what they call the Chowder Society, and they gather weekly to tell scary stories. One of the four men commits suicide after the mysterious death of his son, and the other son comes home to consult with the remaining members about various unsettling happenings, and an enigmatic young woman named Alma. As it turns out, the men have a similar enigmatic woman in their past that they prefer not to discuss. Set in often-snowbound New England, the movie has an overall aura of doom, punctuated by a number of genuinely good jump scares. Perfect for a cold winter night.
17
Hush (2016)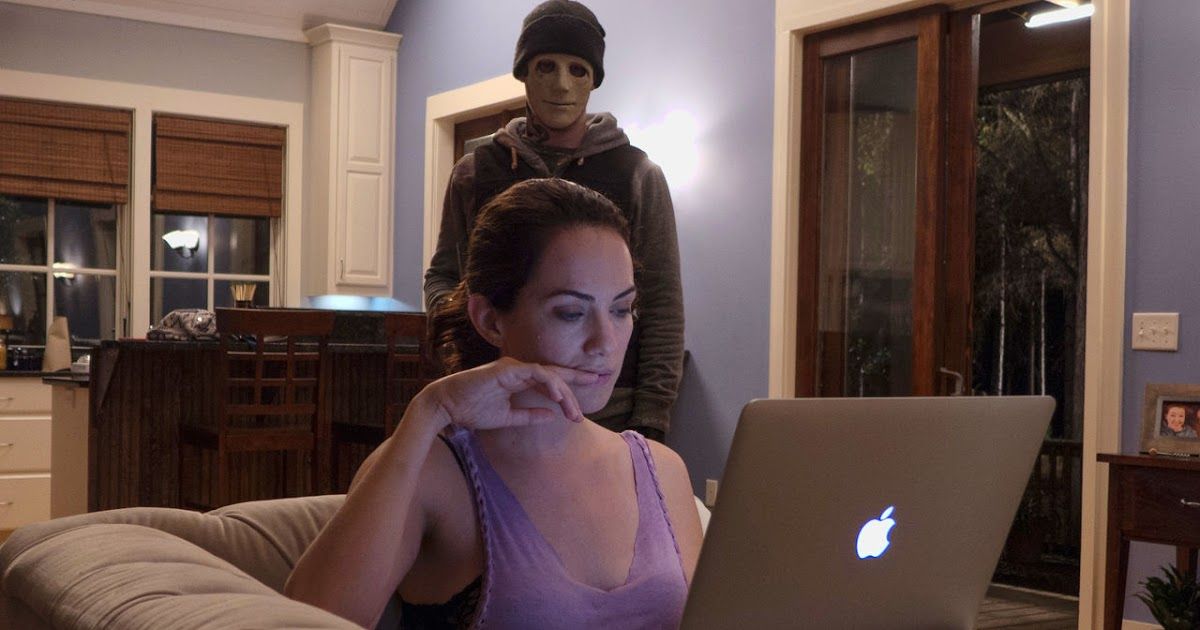 Michael Flanagan directed his wife Kate Siegel in this twist on the home invasion trope: the target, Maddie, is a deaf-mute horror writer (in a cute little Easter egg, she's written a book called Midnight Mass) living alone in the woods with no one but her cat for company. A visit from her friend Sarah ends badly for Sarah, who has the misfortune of running into a man with a crossbow, with no way to attract Maddie's attention. Once Maddie realizes there is a killer after her, she must turn her supposed disability into ways to outsmart her attacker. It's a definite bright spot in a genre that can feel clichéd, and Siegel is excellent as Maddie.
16
Saint Maud (2019)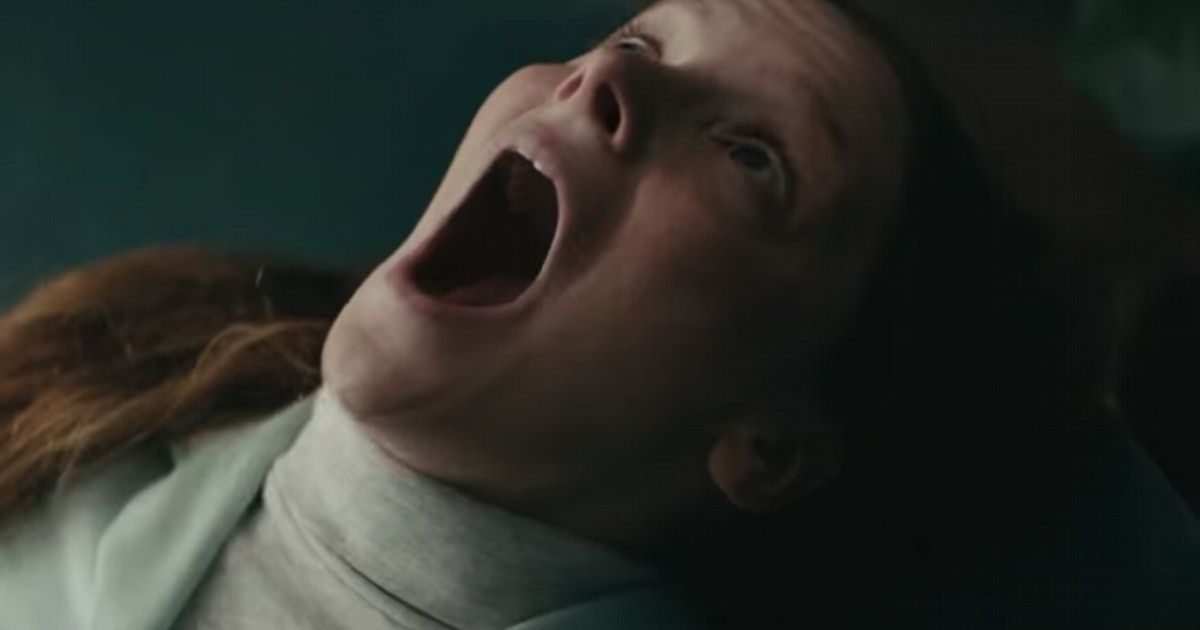 British director Rose Glass has set a very high bar for her second film with her debut, about a zealous Roman Catholic convert/palliative care nurse who believes she is on a mission from God to save the souls of those she cares for. Maud (an eerie, ethereal Morfydd Clark) is hiding a dark past, and saving her new patient Amanda (Jennifer Ehle), a terminally ill former dancer and atheist, is Maud's way of doing penance for her former sins. We've got some old-school Catholic self-mortification providing a good deal of body horror, and Glass masterfully combines themes of religion and mental illness, wrapping it all up in a dark, gothic atmosphere. Clark's performance is not to be missed as the tortured, driven Maud.
Related: These Are the Best Religious Horror Movies of All Time
15
The Wailing (2016)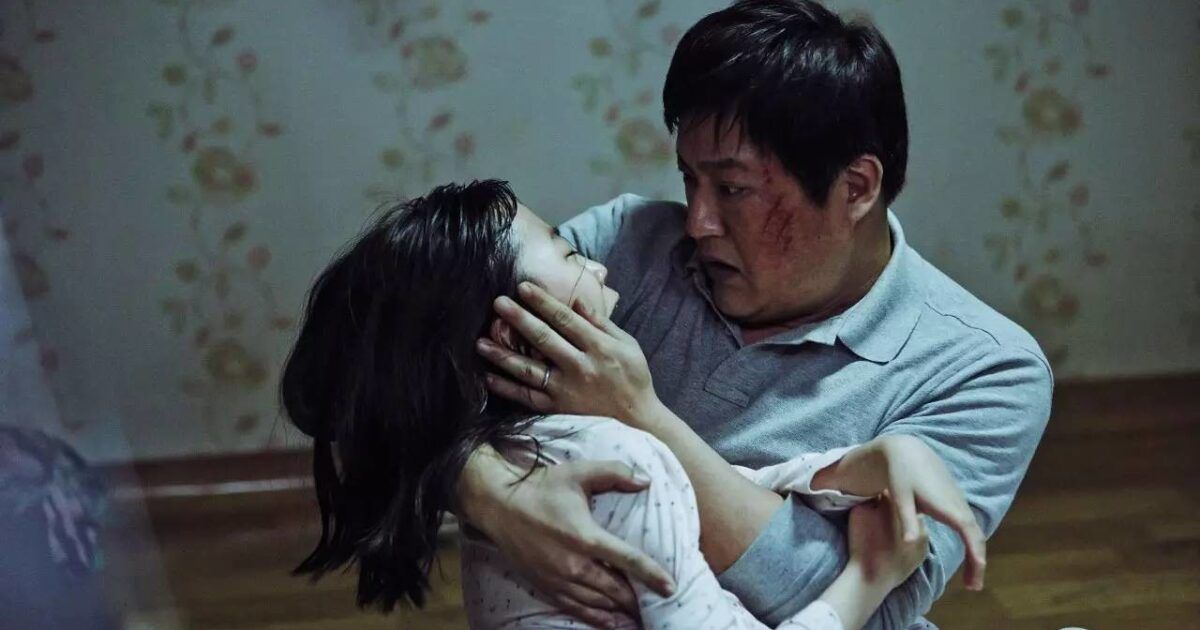 This intense South Korean horror film came out within a few months of the blockbuster Train to Busan, which explains why it may have gone a bit under the radar. Train to Busan might have its ravaging hordes of zombies, but The Wailing focuses on a smaller nightmare closer to home: a small mountain village where something is causing people to lose their minds and violently attack their families. Officer Jong-goo is baffled, especially as the culprit seems to be a recently arrived Japanese man, who has an eerie shrine in his house with photographs and items belonging to the victims. Most horrifying of all, Jong-goo's young daughter is showing signs of being afflicted. There is an equally beautiful and brutal scene of a shaman performing an exorcism, but it only makes Jong-goo's daughter worse. Don't expect easy explanations, but do expect a gripping, unique horror movie.
14
The Changeling (1980)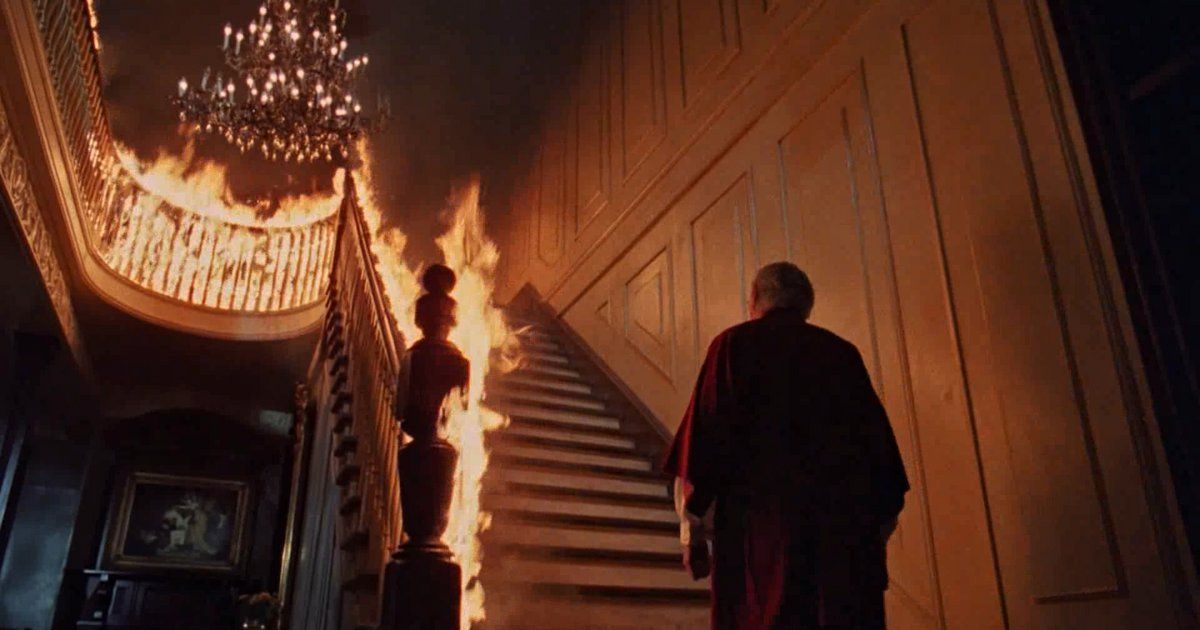 George C. Scott is the unlikely star of this Canadian cult film that deserves a much wider viewership. He's John Russell, a grieving composer who lost his wife and daughter to a car accident, and has just moved into a long-vacant house, where very quickly he begins to experience inexplicable phenomena. Hidden rooms, ghostly music, and frightening visions push him to hold a seance, where he finds that the house is haunted by the ghost of a child named Joseph who was murdered and then replaced by his father with a child from an orphanage. From the sinister backstory to trying to track down the now-grownup changeling child, Russell tries to exorcize his own demons by finding justice for Joseph. It's a film that takes the haunted house trope and gives it a purpose.
13
The Orphanage (2007)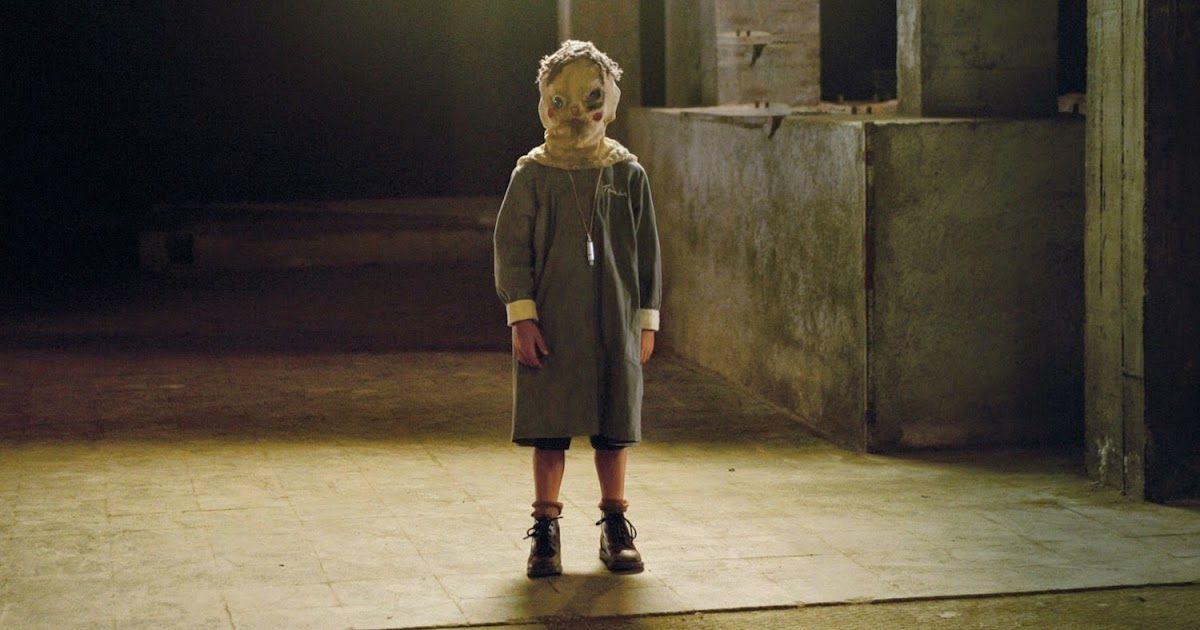 J.A. Bayona's gothic Spanish debut is a supernatural horror that doubles as a heart-wrenching drama. Laura, her husband, and their adopted son Simón have moved into the house where Laura grew up, when it was a small orphanage, and she hopes to help children like herself and like Simón, who is HIV positive. Laura hides tragic secrets from her time at the home, and is already on edge when Simón makes a friend no one else has seen, who tells him things he's not meant to know. But when Simón disappears, Laura has no choice but to confront the terrors of the past. It's that rare horror film that might also make you cry, and with a bonus appearance from Geraldine Chaplin as a medium.
12
In My Skin (2002)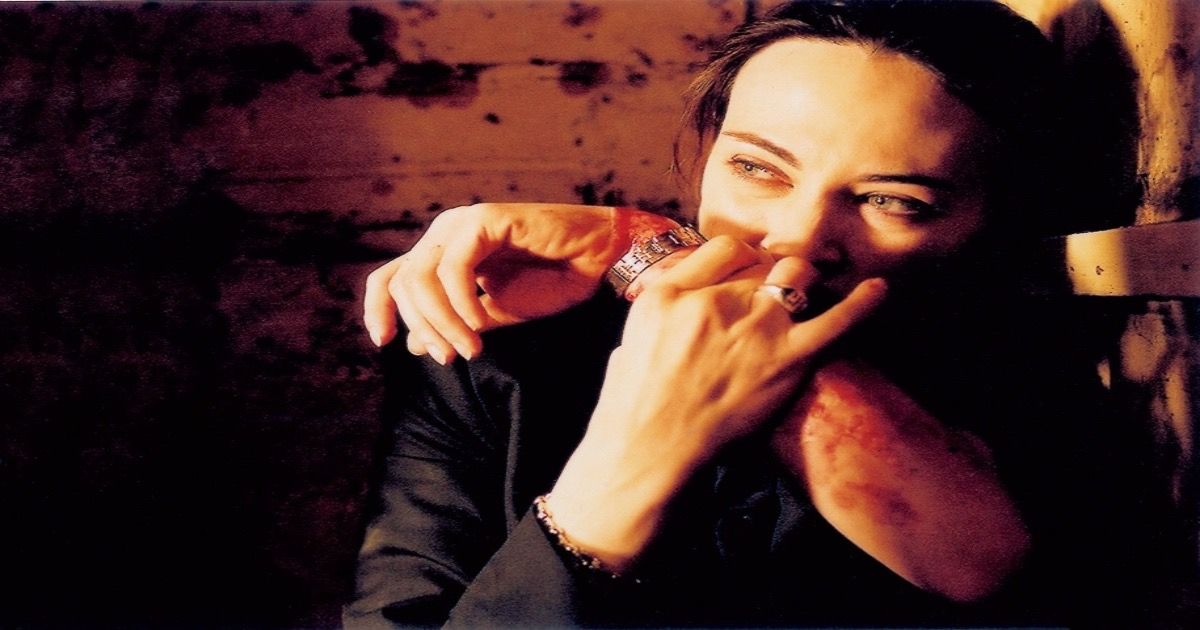 If you can stomach this graphic French New Extremity film, it explores some pretty interesting themes. Esther (Marina de Van, also the film's writer and director) is living her best life with a home, a career, and a loving boyfriend, until a random accident at a party leaves her with a gash in her leg, a wound she doesn't really feel at the time. She soon becomes obsessed with first just looking at the wound, then probing, and eventually cutting into it. As her obsession spirals out of control, so does the rest of her life, isolating her from anyone who may be able to help. This is pretty extreme body horror, but an intriguing watch about a woman on the verge of losing everything.
11
Phenomena (1985)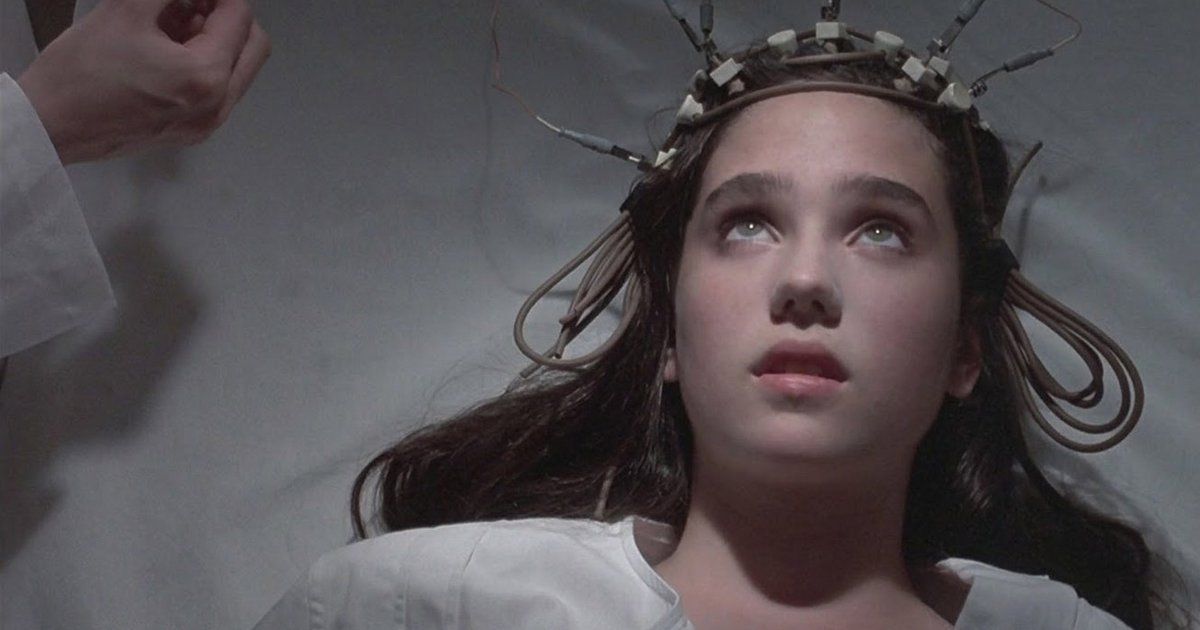 Just the year before Labyrinth, a young Jennifer Connelly starred in Dario Argento's supernatural giallo film, set, in true Argento style, at a boarding school. A police inspector has teamed up with an entomologist (horror favorite Donald Pleasence) to investigate the violent murders of a number of young girls. Connelly plays Jennifer, the daughter of a movie star who's been dropped at a Swiss boarding school where she witnesses a murder while sleepwalking, and then, after being rescued by the entomologist's chimpanzee (that's right), it's discovered that she can telepathically communicate with insects. This of course will lead her to find the serial killer. It's violent and gory and bizarre and highly enjoyable.
10
Daughters of Darkness (1971)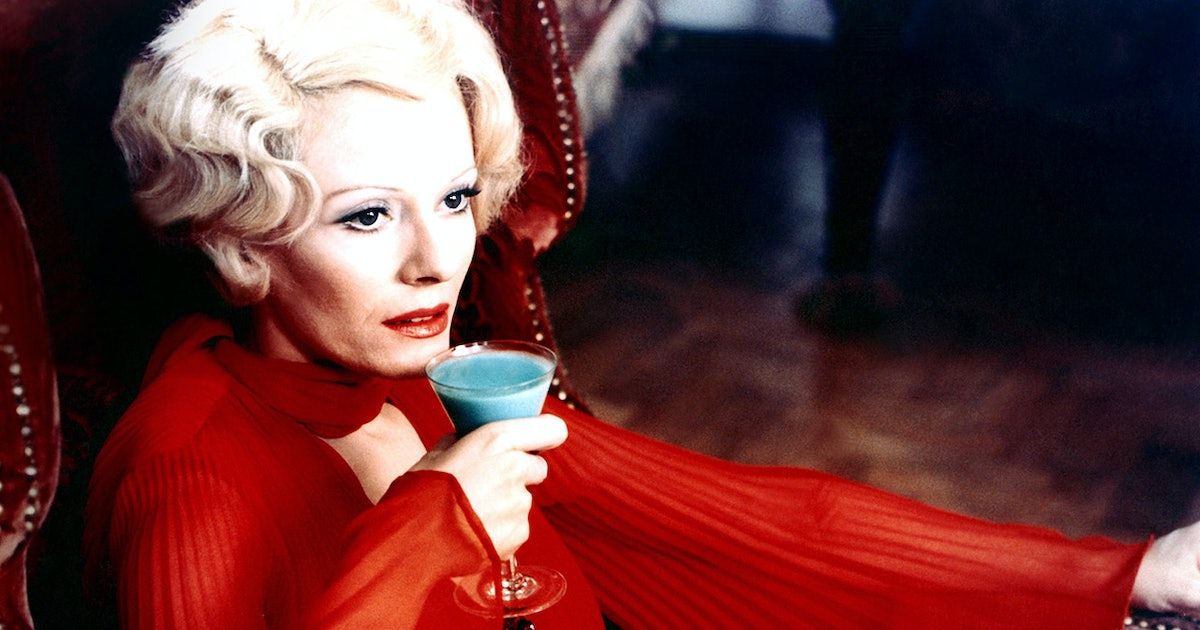 A nearly deserted Belgian hotel? Check. Innocent newlyweds? Check. A glamorous countess named Elizabeth Báthory and her sexy secretary Ilona? This movie really does have everything. The gorgeous Delphine Seyrig plays the countess, who is only too happy to recount the notoriously vile misdeeds of her namesake and ancestor, even though the couple are reeling after stumbling upon the murder scene of a young girl. The couple's relationship deteriorates quickly as they are drawn into the web of what turns out (of course) to be a couple of lesbian vampires. It's bloody and campy and over the top, what critic Camille Paglia called "a classy genre of vampire film…a style I call psychological high Gothic."
9
The House by the Cemetery (1981)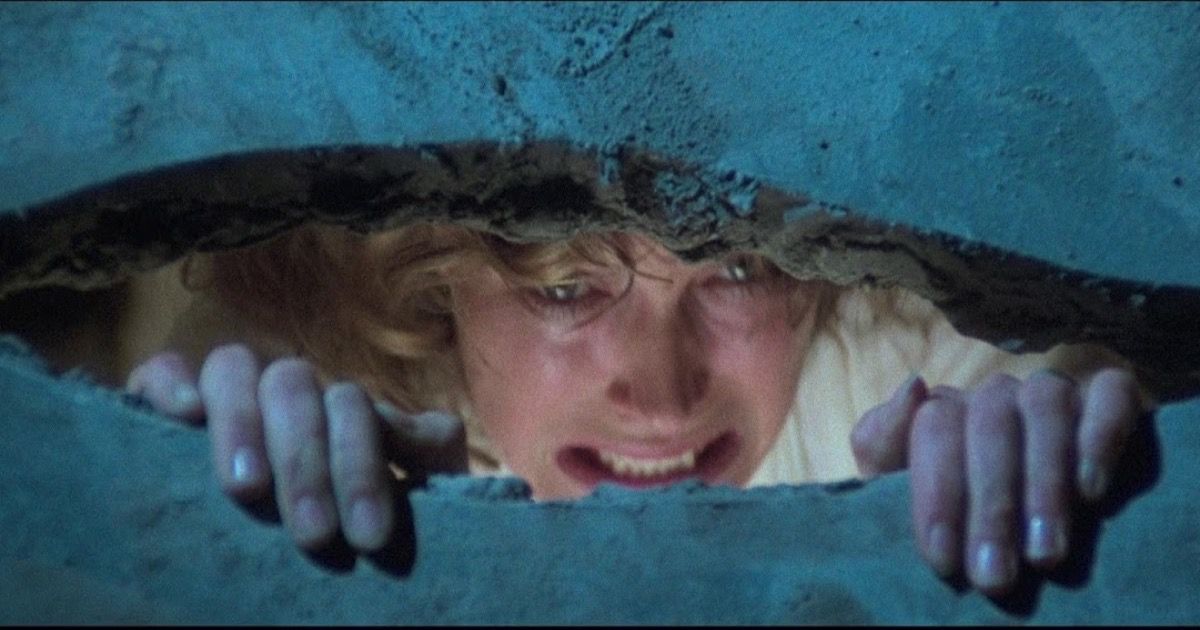 Lucio Fulci's film starts out strong: A young woman searches an abandoned home for her boyfriend, only to find him stabbed to death, a fate which also befalls her almost immediately, killed by an unknown perpetrator. Cut to Norman and Lucy Boyle who, along with their little boy Bob, are moving into the previously abandoned house, which was apparently previously owned by Norman's co-worker who murdered his mistress and killed himself there, something which doesn't bother anyone as much as it should. Bob, largely left to his own devices, meets a nice little girl who is probably a ghost, and Lucy finds the gravestone of a Jacob Freudstein in the house. Norman, who researches old houses, says this is probably normal. That's about when the killing starts, as the truth emerges that Freudstein was a Victorian surgeon with poor ethics who is possibly still alive and living in the basement. It's absolutely ridiculous, and incredibly entertaining.
8
The Lure (2015)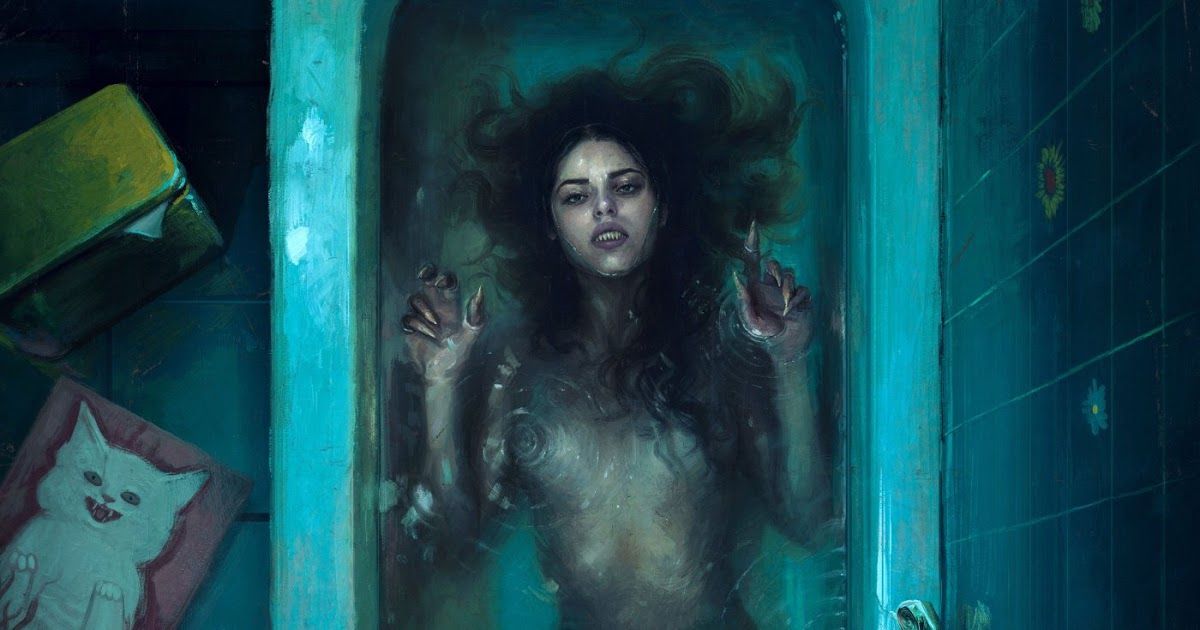 This sinister Polish musical takes Hans Christian Anderson's The Little Mermaid with all of its original darkness (the mermaid gets her legs but feels like she's walking on glass, if she can't get her man she's condemned to turn into sea foam) and then doubles down. Golden and Silver are sister sirens who join and then end up fronting a nightclub band, also appearing as a sort of novelty stripper act. One sister falls in love, the other discovers a taste for killing. The music is great and the dark, grimy film pulls no punches, exploring the dark sides of love and identity and whether people can be monsters. Critic David Ehrlich called it "the best goth musical about man-eating mermaids ever made."
7
Next of Kin (1982)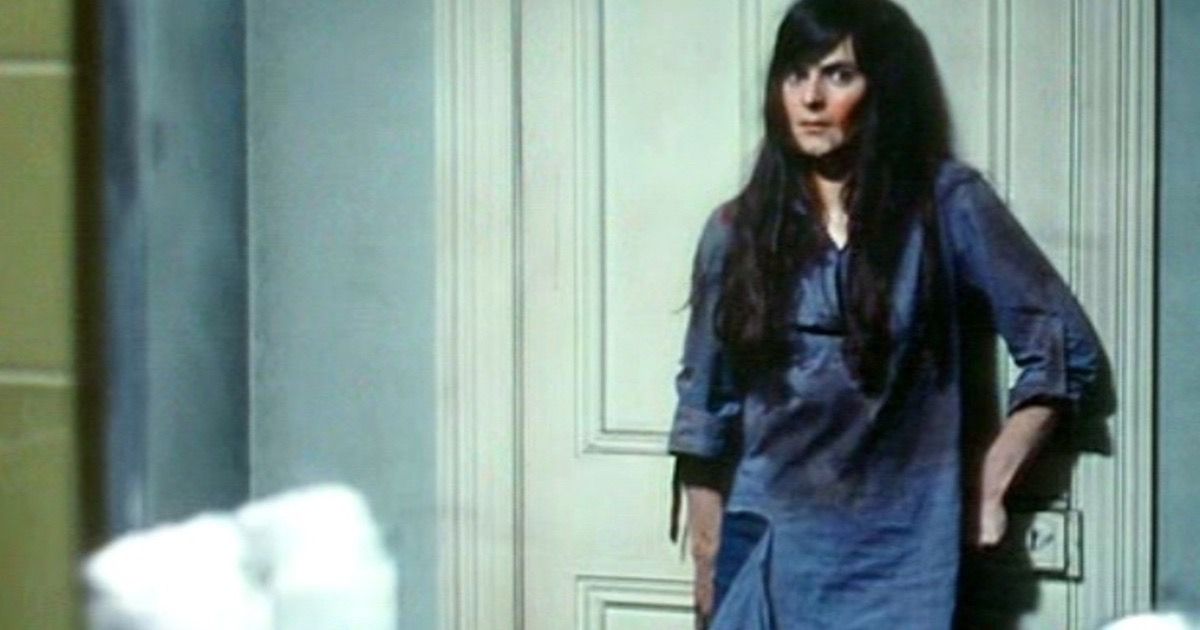 (Check your dates, make sure you're not watching the 1989 Patrick Swayze movie Next of Kin.) Australia has put out a surprising number of effective horror films, often playing on the unforgiving landscape and isolation of the country. This one focuses on Linda, a young woman suddenly saddled with the giant retirement home that her mother ran until her death. Bad omens upon Linda's takeover include a drowned resident and the discovery of the unsettling diaries Linda's mother kept when Linda was a child. There is also the mystery of the death of Linda's aunt Rita, as some documents have called the date of her passing into question. In fact, there have been quite a few drowning deaths at the home, and as anyone watching a horror film knows, investigating a thing like that will only lead to trouble. The bodies are stacking up, as Linda races to untangle the secrets of her past while there's still time.
6
Sisters (1972)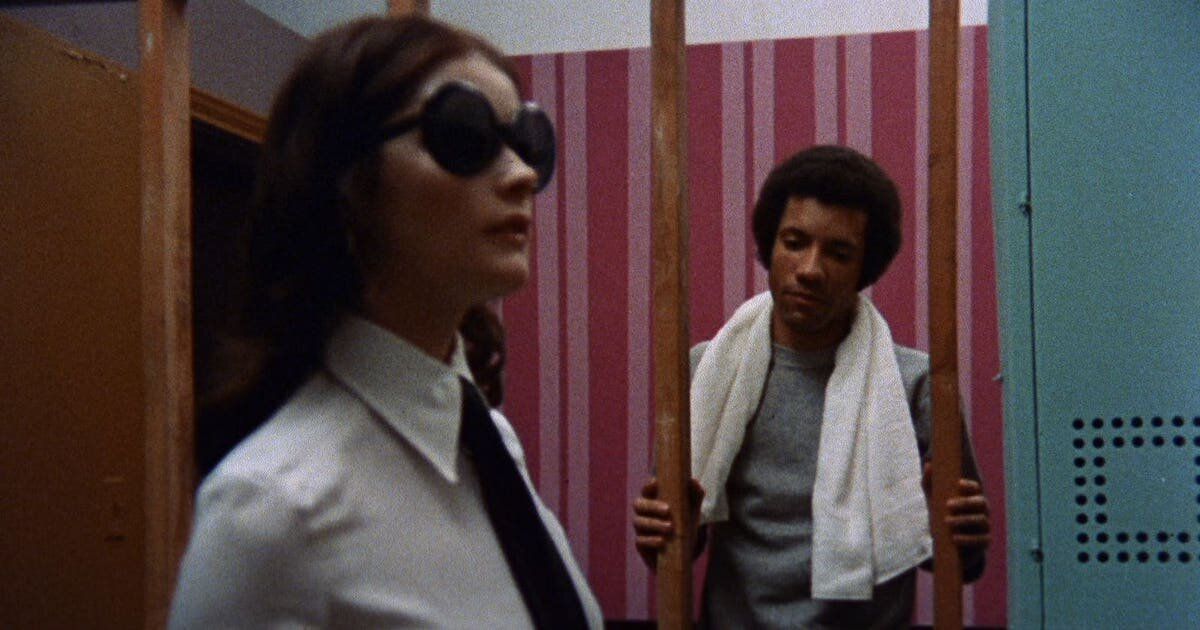 Margot Kidder does double duty, playing twins Danielle and Dominique. Danielle is a fashion model who wants to introduce a new paramour to her sister on their birthday. Dominique celebrates by stabbing him to death. Danielle's ex helps her dispose of the body, but a reporter is quickly on to the story, suspecting that Danielle is hiding a killer, even though Danielle swears she was alone and has no knowledge of a killing. Brian de Palma's stylish, Hitchcockian psychological horror has a good few twists and turns and we are not going to reveal them here, as you will want to see them for yourselves. There was a 2006 remake, but we recommend sticking with the original.
5
Attachment (2022)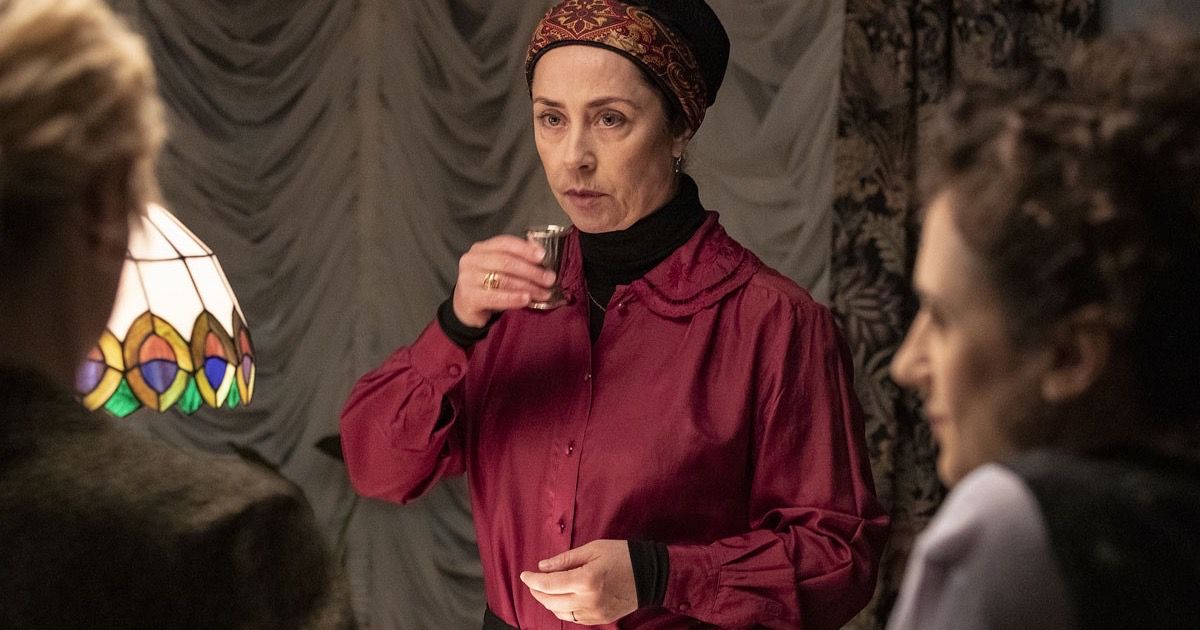 Don't sleep on this Shudder Original with the great Danish actress Sophie Gråbøl, who starred in the TV drama that kicked of Scandi-noir, Forbrydelsen (The Killing). In Attachment, a sweet yet aimless Danish woman, Maja, falls head over heels for a visiting English student named Leah, and they crash into a relationship. But Leah suffers a horrific accident during a seizure, and Maja spontaneously decides to escort her back to England, where she shares a home with her grim, forbidding, Orthodox mother Chana (Gråbøl), who also happens to be Danish. Chana and Maja tussle over Leah's care, and Maja's attempts to get Chana to accept her wane as it becomes apparent that something about Chana is more than a little off. Themes of religion, love at first sight, and demon possession combine for one hell of an unsettling movie as it's revealed that maybe Leah is the one with the problem.
4
Burnt Offerings (1976)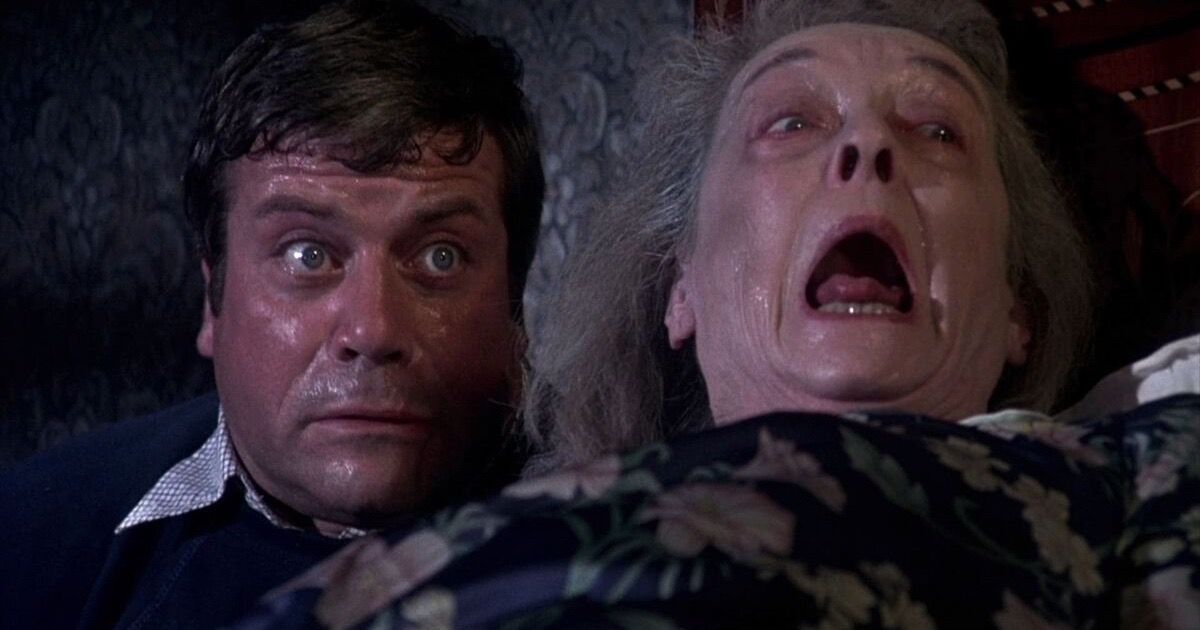 Oliver Reed is Ben, a writer who takes his family to stay at a run-down mansion for the summer, gotten at cut-rate price because he will also be looking after the sibling owners' elderly mother (a very scary Bette Davis) who lives a hermit-like existence in the attic. The family soon notice that although a number of accidents and mishaps continue to befall them, it somehow seems to improve the house, as when the son hurts himself in the garden and a previously dead plant comes back to life. Ben's wife Marian (Karen Black) becomes dangerously obsessed with the house, but by the time Ben realizes it's time to take their son and flee, they can't. Haunted house horror at its best.
3
Pontypool (2008)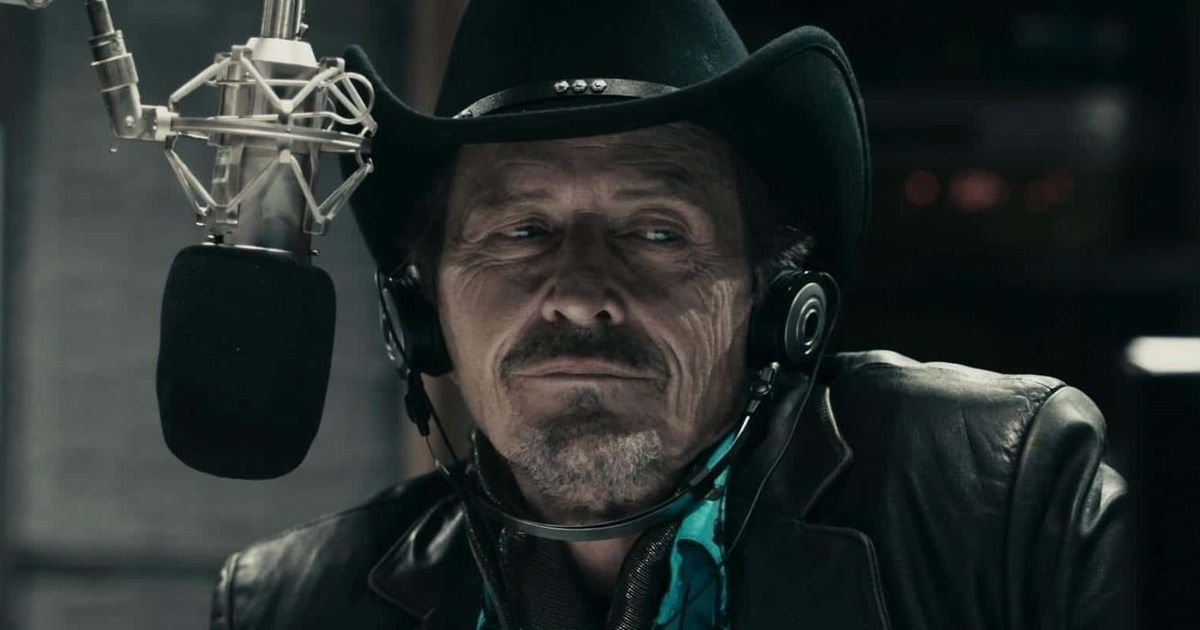 You should always pay attention to the crazy person everyone ignores in the first scene of a horror film, and this fun Canadian movie is no exception. Grant is a radio dj who's on-air when reports from the station helicopter come in of a riot outside a doctor's office that has resulted in loss of life, but the reports get cut off. When the station is able to get back in touch, the report grows more gruesome, with mentions of cannibalism and even self-cannibalism. A station assistant is able to translate a French report coming in, instructing people to stay inside and avoid terms of endearment as well as translating the message. As Pontypool is put under quarantine and matters get invariably worse, the doctor at the center of the riots manages to reach the station, believing that a virus has affected certain words in the English language, which leads to infecting people who then infect each other. It's a frenetic, bananas movie, made all the more horrific by the main characters being effectively trapped in a radio station.
2
Relic (2020)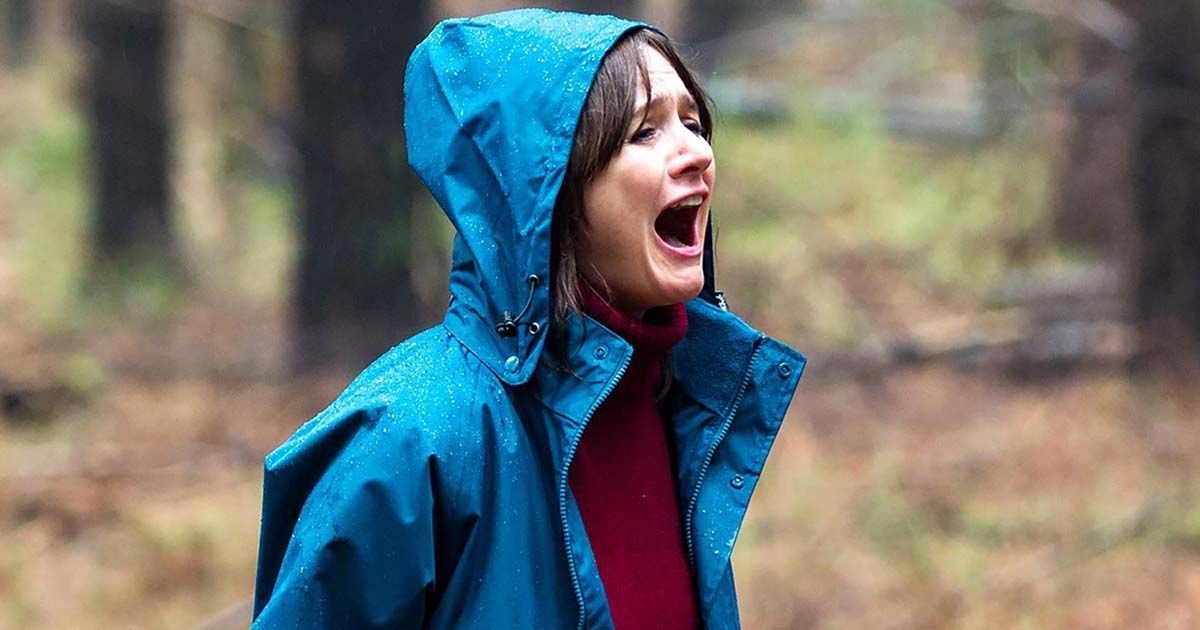 An increasing number of horror films have explored dementia, and Relic does this to great effect. Emily Mortimer is Kay, who takes her daughter Sam with her when Kay's mother Edna, already suffering from dementia, goes missing. Upon entering Edna's home, they find it covered both with Edna's post-it notes and a mysterious black mold. Edna turns up a mess the next day, but unaware that she'd been gone, and with symptoms typical of dementia, runs alternately hot and cold with her daughter and granddaughter, fearful that there is someone else lurking in the house. But the film dips into true horror when Sam finds a secret, labyrinthine passage in the house, and the black mold starts to leech into Edna's skin.
1
Bedevilled (2010)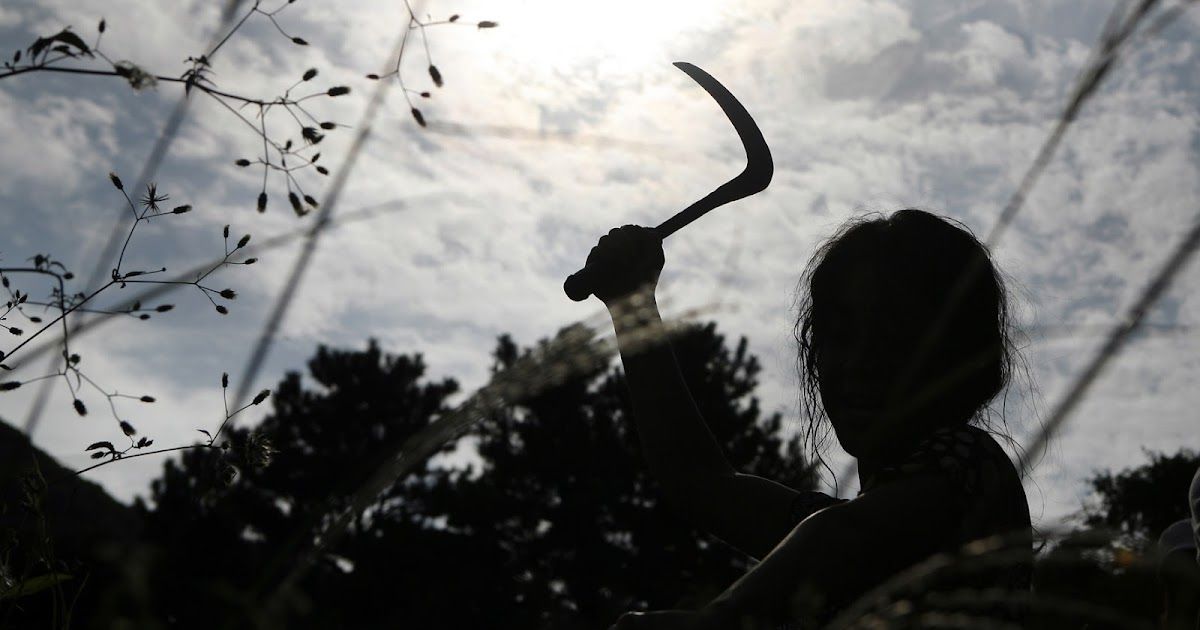 A hit in Korea, Bedevilled went sadly under-the-radar here. It starts off with Hae-won (Ji Sung-won), an uptight bank employee who gets fired for a staunch lack of empathy towards others. She decides to visit a friend on the remote island where she spent time as a child. Her friend, Bok-nam (Seo Young-hee) is delighted to see the old friend who has callously ignored her for so long, and Hae-won is startled to find that Bok-nam is treated as a veritable slave by her husband and the community on the island. An accident involving Bok-nam's daughter pushes her over the edge, and unable to stand the vicious treatment she's withstood for so long any more, Bok-nam goes on a violent rampage. It's a hard movie to watch, a revenge film gone mad, and Hae-won's role in the tragedy is eventually revealed.