"The biggest difference, and what I'm so proud of, is the way the Australian company has invested their own talent and their spirit into the show."
Cassel said people became invested in the story for various reasons.
"You're invested whether you relate to that ambition, the dream and determination of Alexander Hamilton, the spirit of the Schuyler Sisters, or … the tremendous characters that have been so well articulated in the story. And, obviously, the great music.
"You invest in the story of your protagonist, Alexander Hamilton.
"He was an orphan, he moved to his adopted country, the United States.
"He wanted to better himself and make a life for himself and influence his adopted country, rising to become the Treasury secretary."
Julian Kuo, who covers many characters in a back-up role as a swing, said the audience had a hunger for the story of ambition and drive.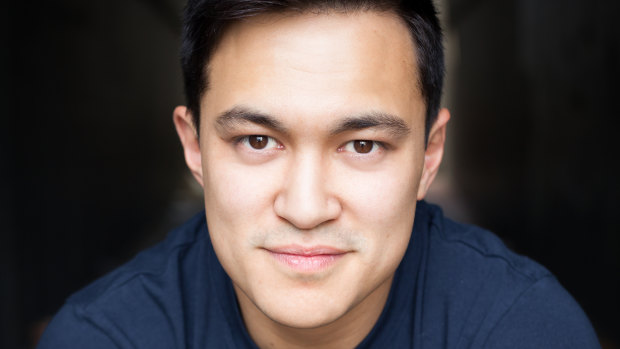 "I've found that what people take away most of all from the show is this sort of underdog story, where you have these characters who really shouldn't have been successful, they shouldn't have achieved what they did, and yet they did," he said.
Kuo, who had not visited Brisbane in 10 years, said audiences in the quickly evolving city would feel a sense of familiarity about the show.
Loading
"This is obviously a city people are wanting to grow in – it's an up-and-coming city – so I think Hamilton will resonate," he said.
Kuo said he connected most with the characters John Laurens and Philip Hamilton, but he also enjoyed playing the king.
"I see myself as much as John Laurens and Philip Hamilton. I'm driven, I've got this sort of playfulness about me," he said.
"[Hercules] Mulligan … I really had to actually hunt for and find out who he was, and then the king is completely different.
"The king is this sort of comic relief and lightheartedness … it's [Game of Thrones] Joffrey on speed, or with jazz hands."
Hamilton runs in Brisbane from January 27 to April 2 at the Lyric Theatre, QPAC