Dolly Parton is a national treasure with a music career spanning more than 50 years. But, her talents aren't limited to the recording studio. Dolly also has some fantastic skills in the kitchen, and she's got a recipe for a 5-layer casserole that everyone should have in their dinner rotation. Here is a quick look at Dolly's layered casserole — plus 9 other famous celebrity recipes.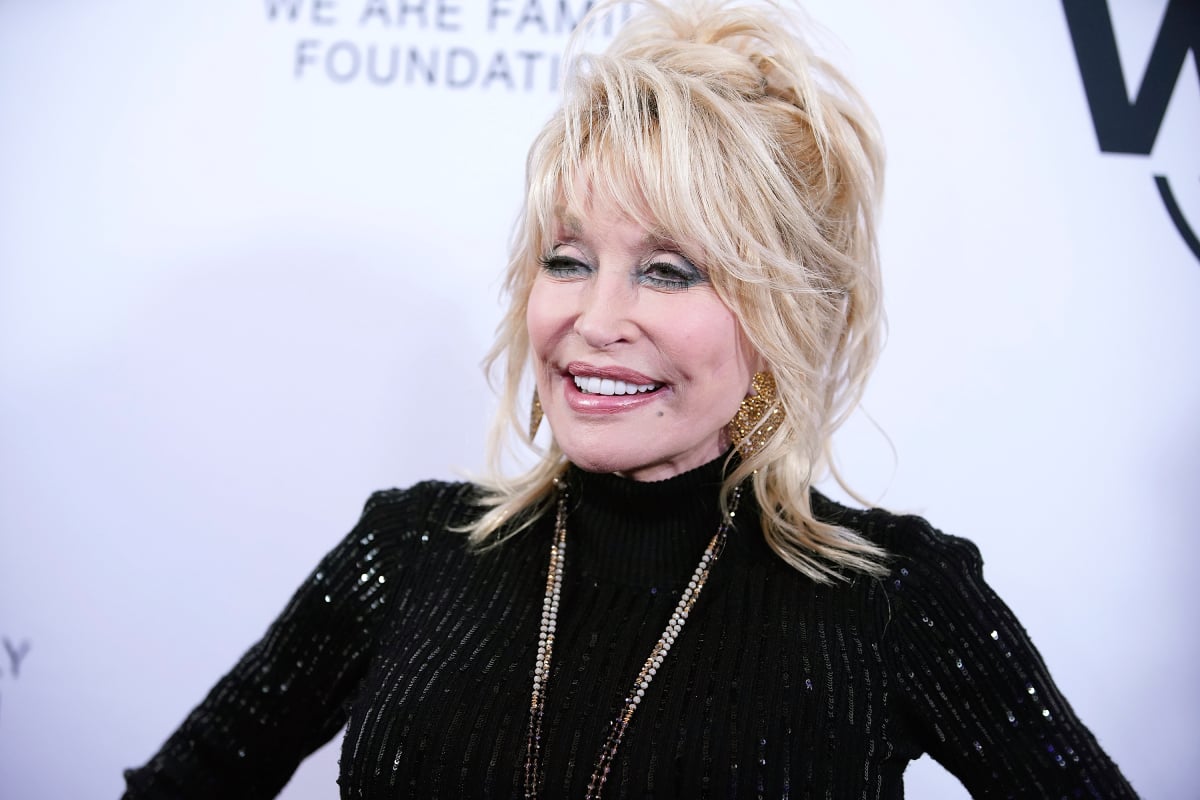 1. Dolly Parton's layered casserole is a signature dish
Dolly's recipe for 5-Layer Casserole is the ultimate Southern comfort food, and it's rumored to be one of her signature dishes. The only ingredients you'll need are three large russet potatoes, a pound of ground beef, two onions, a can of diced tomatoes, green bell peppers, and salt and pepper.
Simply spread a layer of sliced potatoes on the bottom of a greased 13×9 baking dish and season with salt and pepper. The next layer is the ground beef, and that is topped with a layer of sliced onions and more salt and pepper. The can of diced tomatoes is the third layer, then you sprinkle the dish with diced green bell peppers.
Cover the baking dish with aluminum foil, and bake at 350 degrees for two hours.
2. Reese Witherspoon's recipe for buttermilk biscuits comes from her grandmother
What goes perfectly with Dolly's southern casserole? The answer is buttermilk biscuits from fellow Tennessean, Reese Witherspoon. When she wrote her cookbook Whiskey in a Teacup, the Legally Blonde star shared her late grandmother Dorothea Draper's buttermilk biscuit recipe.
To make eight biscuits, you'll need a stick of butter, two cups of all-purpose flour, a tablespoon of baking powder, 3/4 teaspoon kosher salt, 1/4 teaspoon of baking soda, and 3/4 cup of cold buttermilk.
3. The Rock has a simple, yet 'World-Famous' recipe for Pancakes
It might be a bit of a stretch to call this a recipe, but the results are so good we felt the need to include it. The Rock, aka Dwayne Johnson, has a simple method for making sugar-filled, indulgent pancakes that he shared on Instagram. 
The Black Adam star uses a store-bought pancake mix and adds milk chocolate chips. Then, he tops the pancakes with RediWhip and maple syrup. If you have an intense sweet tooth, these pancakes are for you. It's like having dessert for breakfast.
4. Patti LaBelle's 'Over The Rainbow' Mac 'N' Cheese
Patti LaBell's Mac 'N' Cheese recipe is the stuff of legend — she even made it on stage during an appearance on The Oprah Winfrey Show decades ago. She begins with boiling pasta in salted water with a bit of oil. Then she adds five types of cheese: shredded Muenster, Monterey Jack, mild and sharp cheddar, and cubed Velveeta, plus eggs, half-and-half, and seasoning. 
All of this goes into a buttered baking dish, then you top it with more cheese and butter before baking until bubbly.
5. Sean 'Diddy' Combs' Chicken with Sweet Hickory Merlot Rosemary BBQ Sauce 
Sean Combs has a straightforward chicken recipe that is loaded with flavor and pretty easy to make — simply load all of the ingredients into a large sauce pot and let it simmer for an hour or two before grilling. What really makes this dish stand out is the homemade BBQ sauce. 
Ingredients needed are chicken, ketchup, chicken stock, merlot, light brown sugar, granulated sugar, freshly-cracked black pepper, onion powder, garlic powder, dry mustard, fresh lemon juice, Worcestershire sauce, liquid smoke, apple cider vinegar, light corn syrup, fresh thyme, fresh rosemary, salt, and pepper.
6. Matt Damon's Saffron Risotto with Steamed Asparagus
Throughout his career, Matt Damon has had to change his body weight for different roles. Usually, that means weight loss with a strict diet — like back in 1996 when he cut 60 pounds for the movie Courage Under Fire. For that role, all he ate for weeks was chicken breast.
Since then, Damon has expanded the list of healthy items on his daily menu. Including his recipe for Saffron Risotto with Steamed Asparagus.
7. Alicia Silverstone makes a healthy version of chocolate peanut butter cups
Clueless star Alicia Silverstone wrote a cookbook titled The Kind Diet: A Simple Guide to Feeling Great, Losing Weight, and Saving the Planet. In it, she included the healthy recipe she created for chocolate peanut butter cups. 
"Back in the day, I was obsessed with Reese's Peanut Butter Cups. Now I make this healthier version, and they are way better. In fact, I think they are the most ridiculously delicious things in the entire world," Silverstone told Good Housekeeping.
"Look for graham crackers that are naturally sweetened or low in sugar (Health Valley makes a good one), and store the leftover crackers or crumbs in an airtight container for future use."
8. Kristen Bell has a recipe for an "Everything Cookie"
The Good Place star Kristen Bell loves holiday cookie swap time because that's when she turns to her "tried-and-true recipe" that she loves — her "Everything Cookie."
"It's an 'everything cookie,' (because it has everything in it), with tons of oats for texture, plus a mix of butterscotch and chocolate chips. There's something for everyone!" Bell wrote for Whole Foods. 
Ingredients needed are unsalted butter, peanut butter, sugar, brown sugar, egg, vanilla extract, all-purpose flour, baking soda, baking powder, roasted, unsalted peanuts, bittersweet chocolate chips, and fleur de sel.
Bell says that she sometimes replaces a bit of the sugar with agave nectar, and will also include applesauce. She also has a swap to make the recipe gluten-free.
9. Florence Pugh makes homemade marmalade and she shared the recipe on Instagram
Black Widow star Florence Pugh is an English actress who has been known to share cooking videos from her kitchen on Instagram. In one video, she tested a new recipe for marmalade and walked her fans through the process. She also encouraged fans to try to make new foods on their own.
"I think I did everything right," Pugh said in the clip as she watched the pot. "I just tasted it and it tasted pretty good."
10. Drew Barrymore's recipe for Halibut Milanese is light and fresh
Drew Barrymore has an easy, healthy recipe that only takes about 25 minutes to make from start to finish — Halibut Milanese. Ingredients needed are cherry tomatoes, red onion, arugula, extra-virgin olive oil, balsamic vinegar, salt, pepper, halibut steak filets, eggs, panko bread crumbs, and butter.
The prep time is about 15 minutes, then you'll cook the filets in a frying pan for a few minutes before topping them with salad and balsamic dressing