This young artist from Cali, who began piano lessons at the age of three and drums at four, is today a composer, performer, and producer.
By Aura Isabel Olano
Pablo Alhach was born 23 years ago to be a musician and one of the greats. In addition to being a producer, he creates, investigates and interprets different rhythms. In his childhood he was seduced by rock, a genre that led him to perform with a group of friends on bars, youth parties and festivals in Colombia.
It was his mother, the architect Elizabeth Gómez Heredia, a native of Popayán, a city of artists, musicians and composers, who began to discover his musical aptitude in his little boy, just three years old, and set out to cultivate this talent in him, which would also have given him encouraged by his father, Luis Antonio Alhach, from Cali, who died in a plane crash when Pablo was only two years old.
Between the ages of 14 and 17, Pablo was one of the three members of the band Lime
Hash Grenade, with which he recorded his first alternative rock EP and album in English. Soon the band came to an end. After years of listening to and interpreting rock, Alhach, always restless, found other alternatives that influenced him towards the creation of music.
Before finishing his high school studies, he embraced electronic music and began as a DJ at small parties, where he was invited to play. His music made people dance and enjoy, which was not uncommon, because Latin music is in his DNA, which he was aware of when he entered the prestigious music school Berklee College of Musicin Boston, United States.
Far from home, the young producer remembered those melodies that he heard by chance a few times and began to reconsider them and fell in love with those sounds with which he grew up in his Cali of salsa and happy rhythms from the Colombian Pacific, while which belongs to your region. Such a rich heritage influenced his own style of music.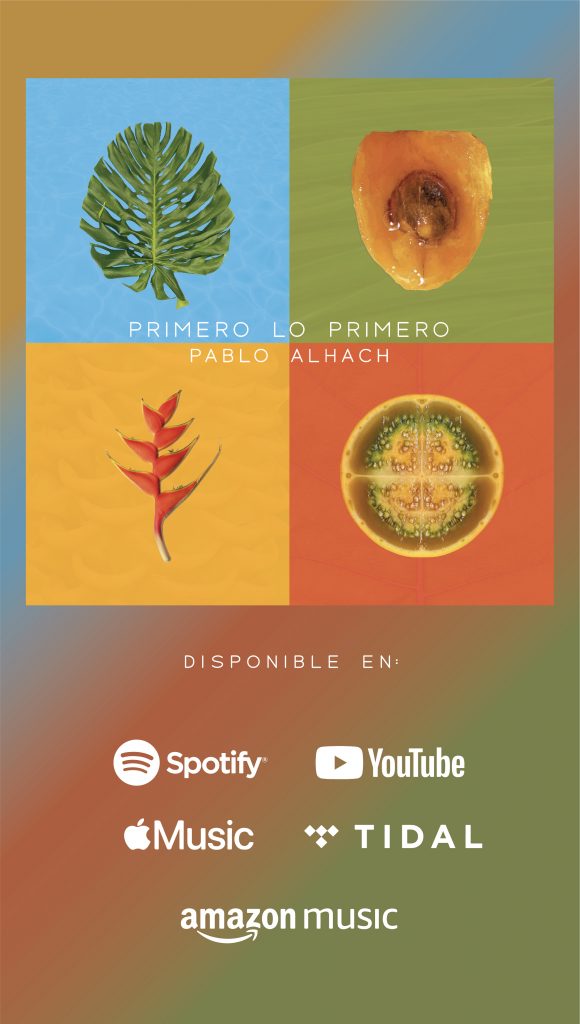 Amid the uncertainty of the pandemic, while continuing to study remotely, the muse inspired him and he began to integrate elements of Pacific and salsa music with electronic music. He created a magnificent fusion with which he felt deeply identified, it was his new path, his new dawn in this very special art of combining sounds to great aesthetic effect.
His work focused on producing and recording his own percussion and songs, with autochthonous regional instruments, such as the chonta marimba, from which magical sounds emanate. Pablo Alhach, an integral artist, took the risk of publishing his creations, which are his musical proposal as a producer and interpreter.
recently released their first EP titled 'First thing's first', a compilation of songs that highlight their origin, the love for their land and their home. This work captures what Pablo describes as a "contemporary perspective of Valle de Cauca". In several of his compositions, he highlights the importance that this region of sweet sugar cane has had in his life and invites you to get to know it.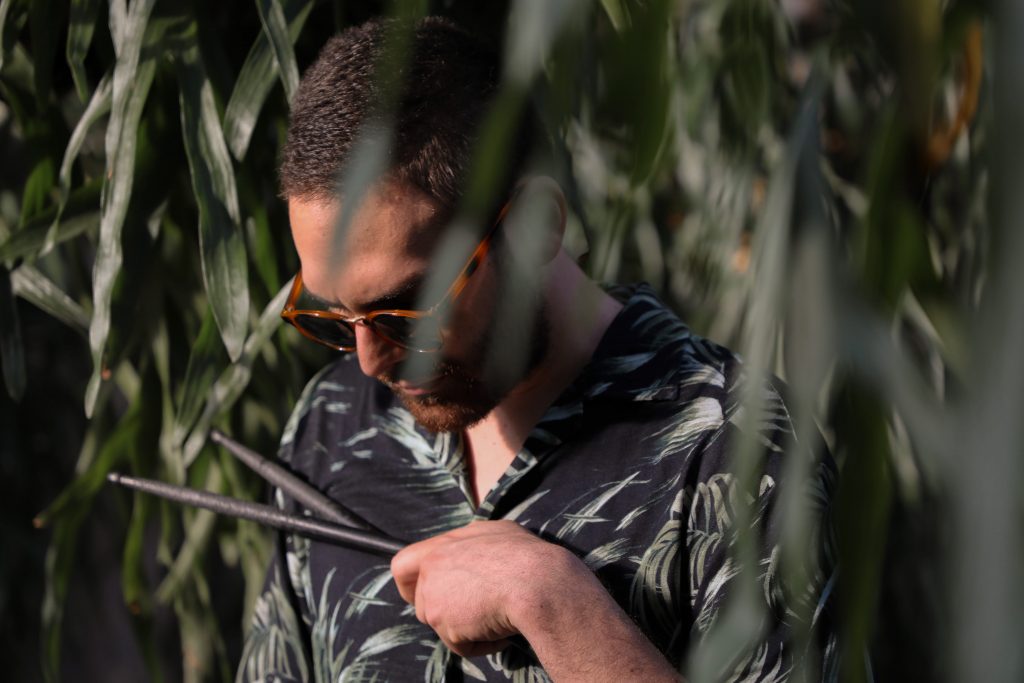 This project is accompanied by three music videos, directed by filmmaker and photographer Francisco Lago, in which each song is visually projected, using typical symbols and environments of Cali and its surroundings.
First thing's first
It is available for listening on all digital streaming platforms and its music videos on YouTube.
Pablo Alhach is not only a promise of Colombian music to the world, but he is already a great musician, who has known how to internalize a great legacy, and from there, create new sounds and sensations, by mixing elements of salsa, with rhythms from the Pacific and electronic music, renewing folklore, enriching it, but respecting its essence, with the mission of making its cultural origin known to the world. The result is a contemporary format, with a connection between the tropics and the city, full of energy and flavor, in which the songs, the blows of the timbales and the chonta marimba, recorded by the artist, take the public on an incomparable journey. .