The live entertainment options for a relatively quiet week in New Orleans include a celebration of a blues guitarist's latest CD, a Cuban jazz fusion musician and a fast-rising Southern comic.
YUSA
Thursday, Snug Harbor Jazz Bistro
Hailing from Havana, the multi-instrumentalist, vocalist and composer Yusa honed her craft as a member of the all-female jazz fusion quintet Quasi Jazz and as the musical director of the popular Cuban band Interactivo. In her own music, showcased on a half-dozen albums, she blends Cuban and Brazilian rhythms in a synthesis of jazz, pop, trova, son and other styles from around the globe in a true, contemporary "fusion" of world music. In that pursuit, she may play guitar, bass or tres, a type of guitar often used to render Cuban son music. Yusa has previously performed at Snug Harbor Jazz Bistro with a band. On Thursday, she'll perform two solo shows, at 8 p.m. and 10 p.m. Tickets are $20.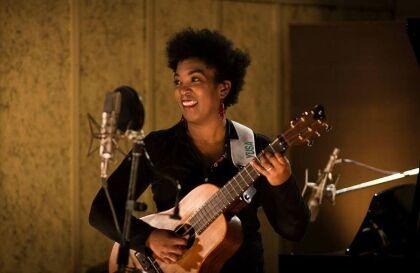 LITTLE FREDDIE KING
Friday, BJ's Lounge
At 82, Little Freddie King is dispensing his own brand of "Blues Medicine" via his most recent CD of mostly original gutbucket roadhouse blues compositions. His back story is the stuff of blues legend. Born Fread Eugene Martin in McComb, Mississippi, in 1940, he hopped a freight train to New Orleans at age 14. He developed a style of blues guitar that drew from the sound of the Mississippi Delta, chronicling the up-and-down drama of his life in song. For years he worked various jobs while making music in rough-and-tumble clubs at night. He played the very first New Orleans Jazz & Heritage Festival in 1970 and has been a fixture ever since. The sharp-dressed King doesn't travel as much as he used to, but he's still making new music. "Blues Medicine," like most of his contemporary releases, was produced by longtime drummer and manager "Wacko" Wade Wright and released via Wright's Made Wright Records. King and his band will celebrate "Blues Medicine" on Friday at 9 p.m. at BJ's Lounge in the Bywater neighborhood. Admission is $10.
ANGEL OLSEN
Saturday, Joy Theater
Don't let the title of Angel Olsen's "Waving, Smiling" fool you. Its chipper title aside, "Waving, Smiling" is a melancholy little meditation, all haunted, half-whispered vocals and understated, atmospheric guitar musings. The Asheville, North Carolina-based singer-songwriter's brand of dream-pop, as evidenced by "Waving, Smiling" and other songs, evokes the more forlorn tracks on early Radiohead records. In 2022, she released her sixth studio album, "Big Time." She later released a rerecorded version of that album's title track that featured alt-country star Sturgill Simpson. On it, Olsen taps into the more country elements of her voice against a backdrop of pedal steel guitar and her harmonizing with Simpson. Olsen headlines the Joy Theater on Saturday at 8 p.m., with Erin Rae opening. Tickets start at $32.50 plus fees.
DUSTY SLAY
Saturday, Howlin' Wolf
Comedian Dusty Slay grew up in an Alabama trailer park. With his trucker hat, long hair, mustache and oversize glasses, he certainly looks the part of a Southern working class cliché. But his observations, delivered with a Southern accented dryness, are clever and fresh. Now based in Nashville, Tennessee, where he became the youngest comedian to play the Grand Ole Opry, he draws on country music for much of his material. His verse-by-verse breakdown of the Alan Jackson/Jimmy Buffett collaboration "It's Five O'Clock Somewhere," in which he considers the life of the song's protagonist, is pure comedy gold. Slay holds court at the Howlin' Wolf on Saturday. Showtime is 7 p.m. Tickets start at $25.
OTHER NOTEWORTHY SHOWS
Horace Trahan & Ossun Express pull into Rock 'N' Bowl for the weekly Thursday night Zydeco Night, starting at 8 p.m. Admission is $17.
Controversial comedian Louis C.K. plays a sold-out show at the Saenger Theatre on Thursday.
The Rebirth Brass Band headlines Tipitina's on Friday, with saxophonist James Martin's band opening the show at 9 p.m. Tickets are $27.
BRW does classic, harmony-laden R&B a la the Temptations, the O'Jays and Boyz II Men at Rock 'N' Bowl starting at 8:30 p.m. Friday. Admission is $12.
Meanwhile, the current incarnation of the Temptations and another classic vocal group, the Four Tops, team up at the Saenger on Friday. Tickets start at $49.50 plus service charges.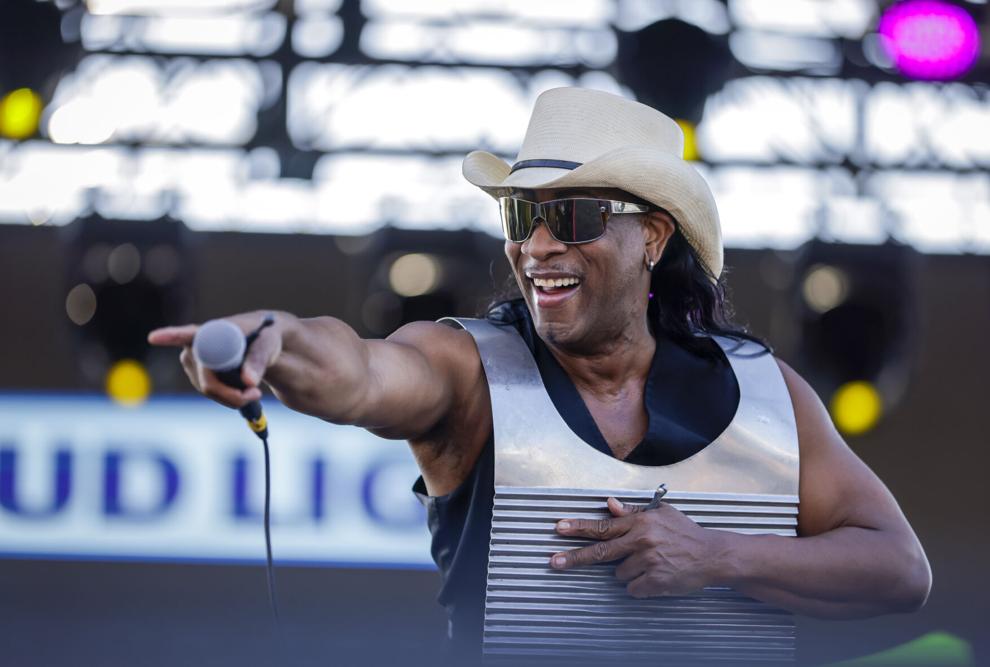 Rockin' Dopsie Jr. & the Zydeco Twisters throw down at Rock 'N' Bowl at 8:30 p.m. Saturday. Admission is $12.
Accordionist, singer and songwriter Bruce Daigrepont hosts his monthly fais do-do Cajun dance party at Tipitina's on Sunday evening, starting at 5:15 p.m. Admission is $10.
Meschiya Lake & the Little Big Horns swing out at d.b.a. at 10 p.m. Monday. Admission is $10.
Keyboardist Jon Cleary plays a solo show Wednesday at Chickie Wah Wah. Admission is $20.