Music
Cheng² Duo at The Myrna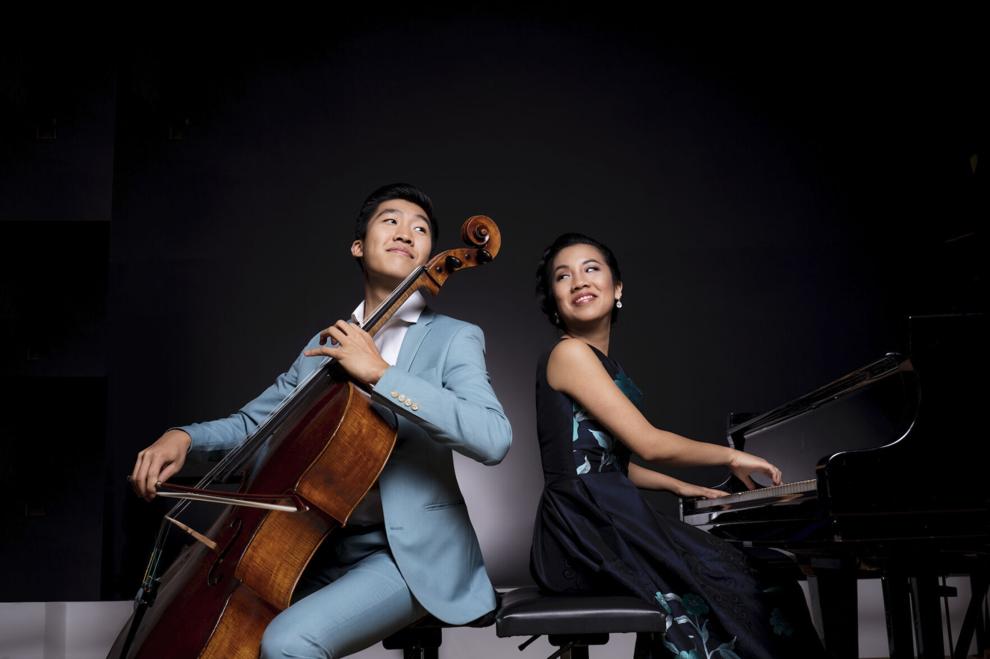 The Cheng² Duo, one of CBC Music's "30 hot Canadian classical musicians under 30," will perform 7:30 p.m. Thursday, Jan. 19., at The Myrna Loy.
The Chinese-Canadian sister and brother duo, Silvie on piano, and Bryan on cello, (who pronounce their name as Cheng Squared Duo), will be performing "beloved masterwork sonatas for cello and piano by Johannes Brahms and Sergei Prokofiev," complemented by lesser-known short pieces by Antonín Dvorak and David Popper," wrote Silvie in an email.
The award-winning musicians are making their first tour of the Pacific Northwest, but have graced stages from Carnegie Hall, to Belgium, the Czech Republic, Italy and much of the globe.
Tickets for the concert are $25 and are available online at themyrnaloy.com, 15 N. Ewing, or call 406-443-0287.
Montana Early Music Festival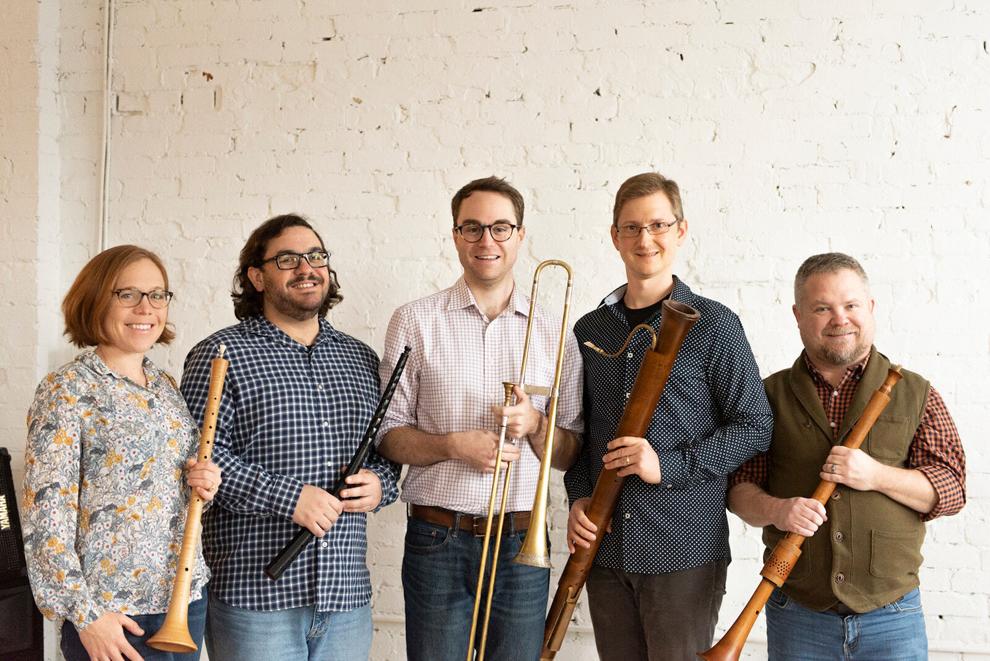 Be transported by the sounds of "A Spanish Epiphany Celebration," when Musikanten Montana presents its 20th Annual Montana Early Music Festival.
Musikanten Montana is excited to present Francesc Valls' "Missa Scala Aretina," written in 1702 for the Cathedral of Barcelona, where the Spanish composer was assistant organist. Expanding the Mass, which is exuberantly scored for four choirs of singers, instruments and continuo, the concert will include motets and instrumental works of Victoria, Morales, Guerrero and other Spanish Renaissance and Early Baroque composers, as well as the Propers and scriptures for the Feast Day, all to re-create a festive Catalan Celebration of the Epiphany.
Featured will be beloved Baroque band leader Carrie Krause, along with her British colleague Davina Clarke, and Sarah Huebsch Schilling's Renaissance wind ensemble Forgotten Clefs. Vocal soloists are Amanda Balestrieri (soprano), Marjorie Bunday (alto), Dan Hutchings (tenor), and Art Bumgardner (baritone). Continuo players are Adaiha MacAdam-Somer (cello), Mark Bergman (bass), Billy Simms (theorbo) and Wendy Yuen (organ).
The Helena performance is scheduled for 7:30 p.m. Saturday, Jan. 21 at St. Mary Catholic Community, 1700 Missoula Ave. Advance tickets are available at Birds & Beasleys and Piccolo Music in Helena ($30 general admission; half price for students), and from Holy Rosary.
On Sunday, Jan. 22 at 4 p.m., there will be a chamber concert with refreshments. This special event will be at St. Peter's Episcopal Cathedral, 511 N. Park, with a $30 donation at the door.
Starz on Stage plans musical adventures
Starz on Stage/New Ventures invites you to join them as they plan two upcoming out-of-town motorcoach adventures.
Feb. 19 brings "Our Planet: Live in Concert" to the Mother Lode in Butte. "Our Planet: Live in Concert" combines breathtaking HD cinematography with all-new orchestrations by Oscar-winning composer Steven Price performed by a live onstage orchestra. Enjoy a journey of discovery across our planet featuring narration by legendary broadcaster David Attenborough.
May 11 is a trek to the Mansfield Theater in Great Falls to enjoy "Pink Martini" presenting an around-the-world musical adventure. Featuring a dozen musicians with songs in 25 languages, this outstanding and captivating band is returning to Montana by popular demand. This talented group crosses several styles of music – classical, Latin, traditional pop, jazz and more.
The expeditions include the round-trip motor coach, escort service, dinner, gratuities and reserved show tickets. For more details, call 406-227-9711 (home business land-line), or 406-459-3967 or 406-461-8094; and joyofmusic66@q.com. Details can be found on www.starzonstage.net. 
Premiere Dance Company fundraiser with Reverend Slanky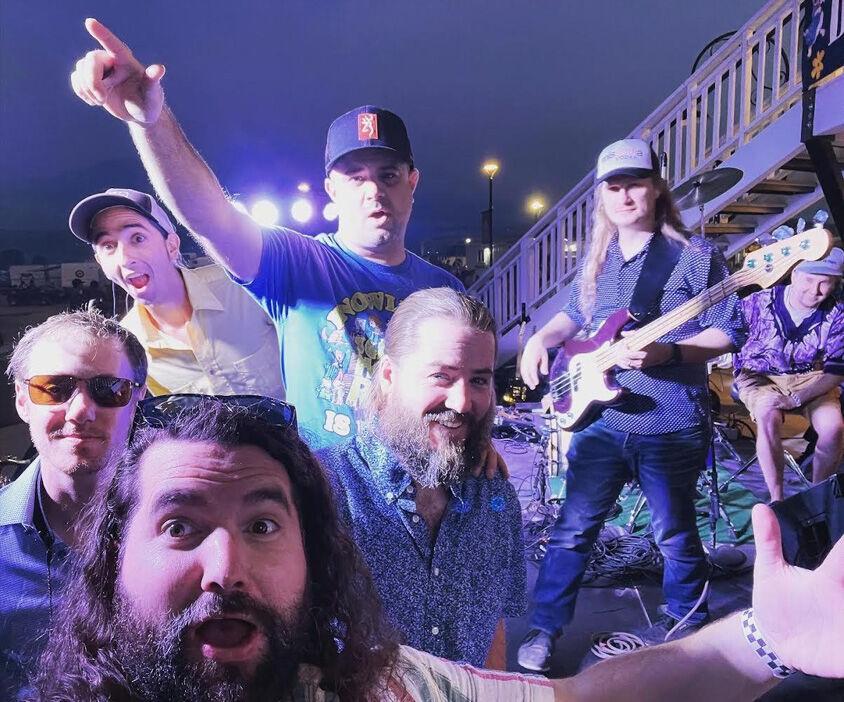 Join Premiere Dance Company for a night of music, dancing, delicious food, and lots of fun featuring Reverend Slanky, Montana's funkiest seven-piece band.
Slanky's blend of Soul, R&B, Funk, African and Latin grooves always get people out on the dance floor. This family-friendly event will be held Saturday, Feb. 4, at the Lewis and Clark County Fairgrounds. Doors open at 6 p.m.; the band will play 7-10 p.m.
A highlight of the evening will be a live performance by the PDC members, giving attendees a sneak-peek of their upcoming Dancing Through the Decades performance to be held in April 20-21 at The Myrna Loy Center. A special appearance of the legendary Bad Dads of Ballet is sure to be a crowd pleaser.
The evening also includes an extensive silent auction, a five-bowl raffle, and PDC's Premier Raffle with a chance to win $1,000 cash or $1,000 in Helena-area restaurant gift cards.
Pre-order a dinner buffet, catered by Chili O'Briens, by Jan. 25 at premieredancecomplany.org. Admission is included with pre-order; adults are $50 and children 12 and younger are $15. Dinner will be served from 6:15 to 7 p.m. 
Admission at the door is $15 for adults and free for ages 12 and younger, food not included. Snacks, pint and wine glasses with PDC logo, and beverages, including beer and wine, will all be available for purchase at the event.
All proceeds benefit Premiere Dance Company productions and PDC's scholarship program.
Helena Chamber Singers resuming rehearsals
The Helena Chamber Singers, under the direction of Dr. Steve Michelson, artistic director of HCS since its inception in September 1999, will resume rehearsals on Monday, Jan. 23, after a three-year COVID hiatus.
The choir consists of singers who are dedicated to rehearsing and performing traditional choral music from around the world that represents a variety of musical periods and styles and is distinguished for its artistic excellence. 
Anyone interested in joining HCS can contact Michelson at 406-459-8259 or attend the rehearsal on Monday, Jan. 23, at 6:45 p.m. Rehearsals will be held in the sanctuary of Plymouth Congregational Church, 400 S. Oakes/Winnie and Oakes.
Entertainment at Lewis & Clark Tap Room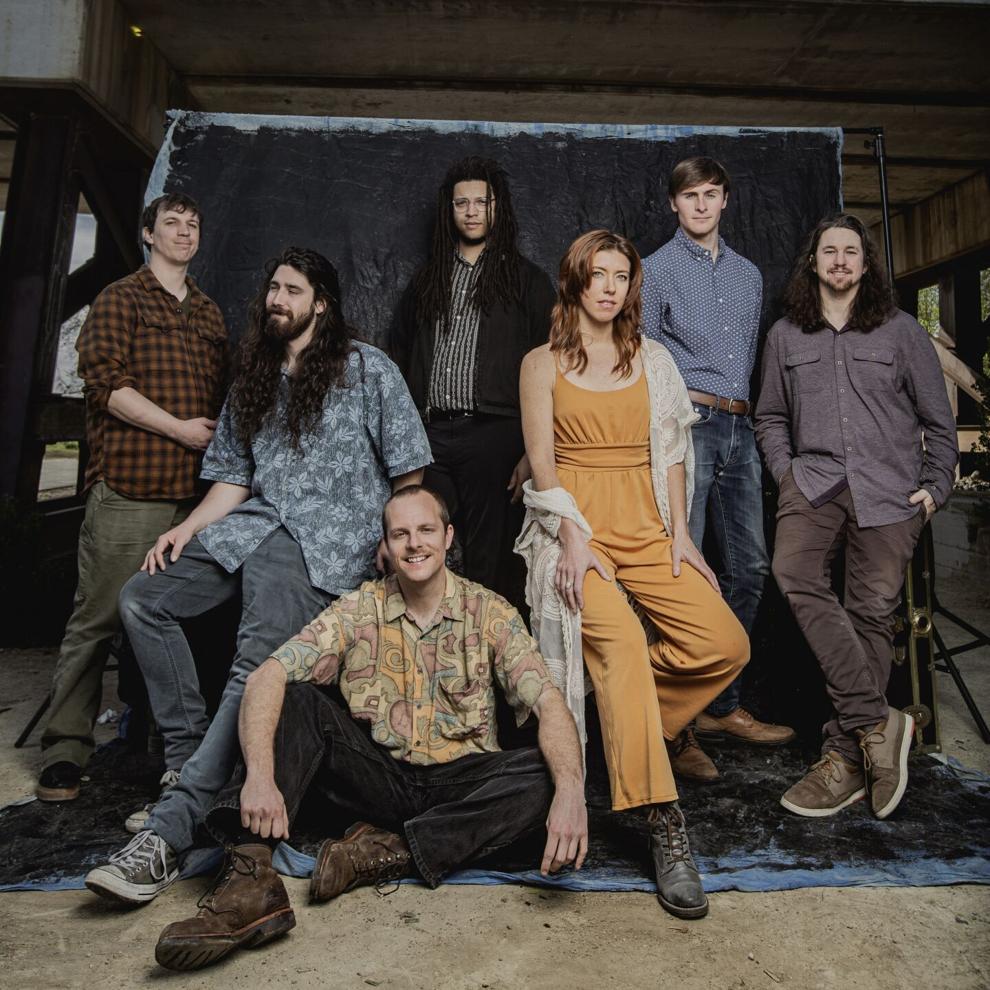 Lewis & Clark Tap Room has scheduled the following upcoming events:
The Mauldin Brothers with Lance Handyside present rock music on Thursday, Jan. 19 from 7 to 10 p.m.
Get ready to shake it down on the dance floor to Boot Juice on Friday, Jan. 20 from 7 to 10 p.m. There will be a $5 cover charge.
Rocket to Uranus, a cover band from Helena, plays on Saturday, Jan. 21 from 7 to 10 p.m.
Join us for the Grand Opening of Vigilante Pizza at the Tap Room on Sunday, Jan. 22. The Tap Room will be hosting a beer pong tournament. For more information and registration details go to lctaproom.com.
Theater
Grandstreet Theatre presents "Almost, Maine"
Enjoy a captivating comedy as splendidly unpredictable as falling in love. On a cold, clear Friday night in the middle of winter (and in the middle of nowhere), the residents of Almost, Maine find themselves falling in and out of love in the strangest of ways.
As the northern lights twinkle in the sky above, nine delightful stories are woven together in this refreshingly off-kilter romantic comedy. With a lot of snow and a little bit of magic, love is lost and found, and life for the people of Almost, Maine will never be the same. Full of unexpected surprises, small town charm, and hilarious and lovable characters, love is in the air in this perfect mid-winter treat!
Performance dates are Friday, Jan. 27 through Sunday, Feb. 12; Wednesday through Saturday evenings at 7:30 p.m. with  Sunday matinees at 2:30 p.m.
Ticket prices: Thursday, Friday and Saturday evenings, $27. Wednesday evenings and Sunday matinees, $23.  Kids 18 and under, $17.
Art
Classes and workshops at the Holter
Drawing Open Studio: Saturday, Jan. 21, 10 a.m.1 p.m. Price: $25. Member: $20.
Join for this special edition of Figure Drawing Open Studio in which our model will hold two long poses over a three-hour time period. Open to all levels. Bring your own medium.
Early Childhood ArtStart: Saturday, Jan. 21, 10-11:30 a.m. Ages 3-7. Price: $15. Member: $11
Have a child between the ages of 3-7? Bring them along to this early ages introduction to art. A Holter arts instructor will share a story with participants before leading them on in an art activity.
Adventures in Cardboard: DnD in the Realm of AiC, Sorrows of Frynweald: Wednesdays, Jan. 25-March 1 from 3:30-5:30 p.m. Price: $90. Member: $80
Join as one of six heroes in an epic tale narrated by an experienced Game Master. Participants will take off together on a hair-raising heroes' journey packed with action, mystery, and who knows what else. Ever gotten wrapped up in a story and started to imagine yourself as a character along for the journey? Join Art and Play Instructor Eric as he narrates a series of adventures for our brave heroes – with some twists!
Figure Drawing Open Studio: Wednesdays, on-going 6:30-8:30 p.m. Price: $17. Member: $12
This ongoing figure drawing studio is open to all levels. Bring your own media.
Community 
MTHS programs for January
The Montana Historical Society's popular public programs temporarily are moving to a new time and place.
January includes three free programs, all of which will be held from 6:30 to 7:30 p.m. at the Lewis and Clark Library, 120 S. Last Chance Gulch. The new location is needed as the Montana Historical Society's current home is under renovation, possibly for the next two years.
Monday, Jan. 23, ring in the Chinese New Year with a presentation and book signing by Mark Johnson.
From the earliest days of non-Native settlement of Montana, Chinese pioneers played a key role in the region's development. Navigating life in this new land, Montana's Chinese residents gained comfort through their spiritual and cultural practices. Yet publicly practicing cultural traditions invited unwanted attention from anti-Chinese forces who sought to expel them from the region.
Books will be available for purchase at the program.
The program will not be livestreamed but will be taped and posted to the MTHS YouTube channel, accessible online at mhts.mt.gov.
Library will host virtual presentation with author
The Lewis & Clark Library will host a virtual presentation with author Shonda Buchanan on Feb. 1 from 6:30-7:30 p.m.
Join for an exploration of her memoir, "Black Indian." The virtual presentation is free but registration is required: https://tinyurl.com/tx9rxrpn.
After registration, a link will be sent to you with login information.
"Black Indian," searing and raw, is beautifully rendered and rippling with family dysfunction, secrets, deaths, drunks, and old resentments. Shonda Buchanan's memoir is an inspiring story that explores her family's legacy of being African Americans with American Indian roots and how they dealt with not just society's ostracization but the consequences of this dual inheritance.
Helena movie listings
Cinemark
Avatar: The Way of Water, PG-13
M3GAN, PG-13
A Man Called Otto, PG-13
Puss In Boots: The Last Wish, PG
The Whale, R
Plane, R
The Myrna Loy
The Whale, R
When You Finish Saving the World, R