Streaming has become a well-celebrated prospect in the community. It has facilitated people to connect with each other through a medium. Moreover, Twitch star Amouranth stands as a popular streamer in the community. Surprisingly, she is just not a streamer as she had once stoked the fans with her debut music video.
ADVERTISEMENT
Article continues below this ad
Kaitlyn Michelle Siragusa is better known as Amouranth to millions across the world. Moreover, she can be frequently seen streaming under the genres of Just Chatting, ASMR, and hot tub streams. She has recently crossed the six million follower milestone on Twitch. Surprisingly, she had also once mesmerized fans with her own debut song.
ADVERTISEMENT
Article continues below this ad
Amouranth took the mic treating the fans with a single
Now, wouldn't you expect ASMR Queen Amouranth to be the last person to have a Pokemon addiction? Well, her marvelously painted canvases would suggest something different. Also, one can call her the ASMR queen as she was recognized with the Best ASMR Streamer award during The Streamer Awards 2022. Surprisingly, she had once taken the mic to make the fans dance to the tunes of her music video.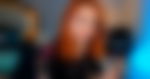 Dating back to Jan 17, 2022, ASMR Queen uploaded a music video on YouTube by the name of "Down Bad." Moreover, in the video, one can see fellow streamers like Ludwig, HasanAbi, H3's Ethan Klein, and Anthony Padilla. Moreover, the video showcased her rapping while being in a gas station, in a 7-11 station, in her streaming setup, and in a garage.
Above all, the fans loved the music video brought forward by Amouranth. As reported by the organization TheRecentTimes, the fans were calling the song a "banger" and were passing their greetings, congratulating Amouranth on releasing her debut song. Moreover, they also hoped that the ASMR queen produced more songs. Well, it seems the wishes of the fans had traveled to Amouranth.
Does the ASMR queen have a rap album lined up?
ADVERTISEMENT
Article continues below this ad
As reported by the organization Gamerant, the music video released by the Twitch star was a not-so-serious project. However, at the time of writing, the video has over 1.2 million views. Surprisingly, Amouranth had stated that if the video crossed a million views, she would consider making a serious project, a rap album. She would be bringing in professionals to escalate the production level of the album.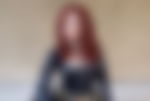 Painter, cosplayer, popular streamer, ASMR queen, and rapper, the talent list of Amouranth doesn't seem to stop. If anything, it only seems to welcome more and more. Above all, the Twitch star also has a +$100 million investment portfolio. Thus, only time shall unveil what the ASMR queen does in the future.
ADVERTISEMENT
Article continues below this ad
When do you think will Amouranth enter the 100 million-dollar club? Feel free to share your guesses in the comments below.
WATCH THIS STORY: The Most Followed Female Streamers on Twitch