Broadway performers are pushing for the return of in-person auditions but producers are resisting.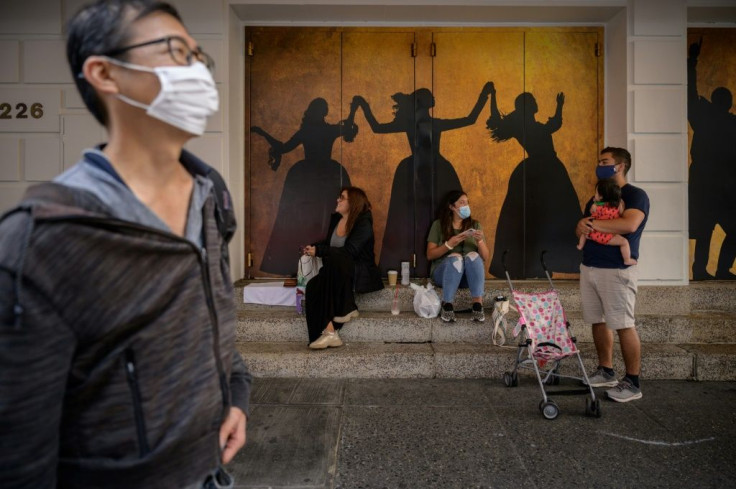 The theatrical performance labor union Actors Equity Association is working to bring back in-person auditions for performers. During the pandemic, most productions opted for hybrid or virtual auditions.
On Nov. 17, Equity will reopen its in-person audition centers in New York, Chicago, and Los Angeles. Dancers, in particular, are excited about the opportunity to audition in person. Filming auditions and demonstrating original choreography in small apartments during quarantine was difficult. The ability to show off their talent in person is a welcome change.
Equity set new pandemic protocols in March to further facilitate in-person auditions, but many producers plan to continue hybrid or video auditions through the rest of 2022. The protocols apply to Equity principal auditions and Equity chorus calls only. Starting on Jan. 1, producers are contractually obligated to hold these forms of auditions in some in-person form.
Dancers and other performers are pushing for in-person auditions because it guarantees their auditions are being viewed. Producers favor a hybrid model because it allows them to survey more talent.
Broadway attendance in the 2021-2022 season was less than half pre-pandemic levels, bringing in $845.4 million in revenue compared to $1.83 billion in the 2018-2019 season. There were 14 musicals and 21 plays that were Tony Awards eligible from the 2021-2022 theater season, compared to 38 at the end of the 2019 season.
The 2021-2022 season saw historically high-ticket prices, with 12 shows consistently posting weekly grosses of over $1 million. Some ticket prices reached almost $700 for popular shows.
For the week of Oct. 23, 28 shows grossed a combined $28.6 million. The Music Man produced the most money, grossing over $3 million that week. The Music Man is also an example of a growing trend on Broadway of pairing largely recognizable celebrities and Broadway stars together on productions.
Hugh Jackman and Sutton Foster are co-starting in The Music Man. Of that same trend, the current revival of Into The Woods had Sara Bareilles and Brian d'Arcy James. Daniel Radcliffe and Lindsey Mendez will be off-Broadway in Merrily We Roll Along.
2022-2023 season numbers won't be known until April, but the season has already been met with rave reviews and star power. The Music Man has been one of the largest ensembles of any musical in recent years and featured over 20 cast members making their Broadway debuts. Larger productions mean larger ensembles and more auditions.